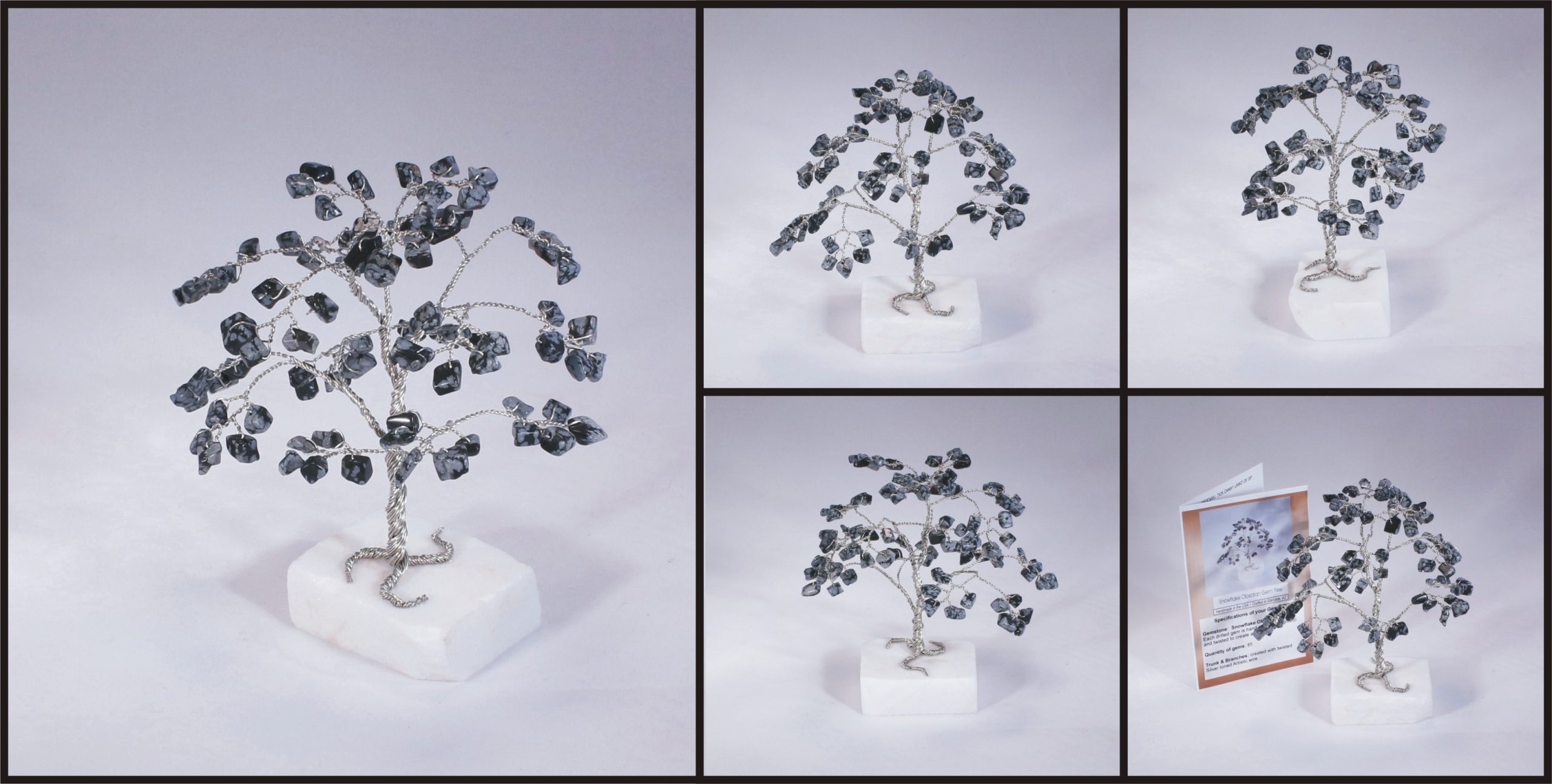 SNOWFLAKE OBSIDIAN is a naturally created glass formed from quickly cooled volcanic lava. This is a strong grounding stone and is known as "The Protector."
—–SPECIFICATIONS OF YOUR GEM TREE—–
Gemstone: Snowflake Obsidian
Quantity of Gems: 85
Trunk & Branches: created with Silver Artistic wire
Base: your tree is affixed to a thick slab of white marble.
Approximate Dimensions:
Height: 5″
Width: 4.25″
Depth: 4.25″
Weight: 5 oz
---
Metaphysical Properties of your Gem Tree
(and other interesting stuff)
AIDS IN:
Clearer and logical thinking
Prevents people from taking advantage of you
Reveals paths for advancement
Promotes self esteem and confidence
SNOWFLAKE OBSIDIAN has been used as an aid to treat:
Ailing stomach and intestinal issues
Improves vision
Alleviates pain
Reduces tension
---
CHAKRA: 1st, Root
---
FENG SHUI……
OBSIDIAN is most beneficial when used in the North area of your home or space for Personal Journeys.
It is also useful when placed in the Center area for grounding and protection.
---
Additional Stone Info:
* MOHS hardness = 5
* Zodiak – Sagittarius
* Element – Earth, Fire
* Planet – Saturn
* Consists of Iron/Magnesium