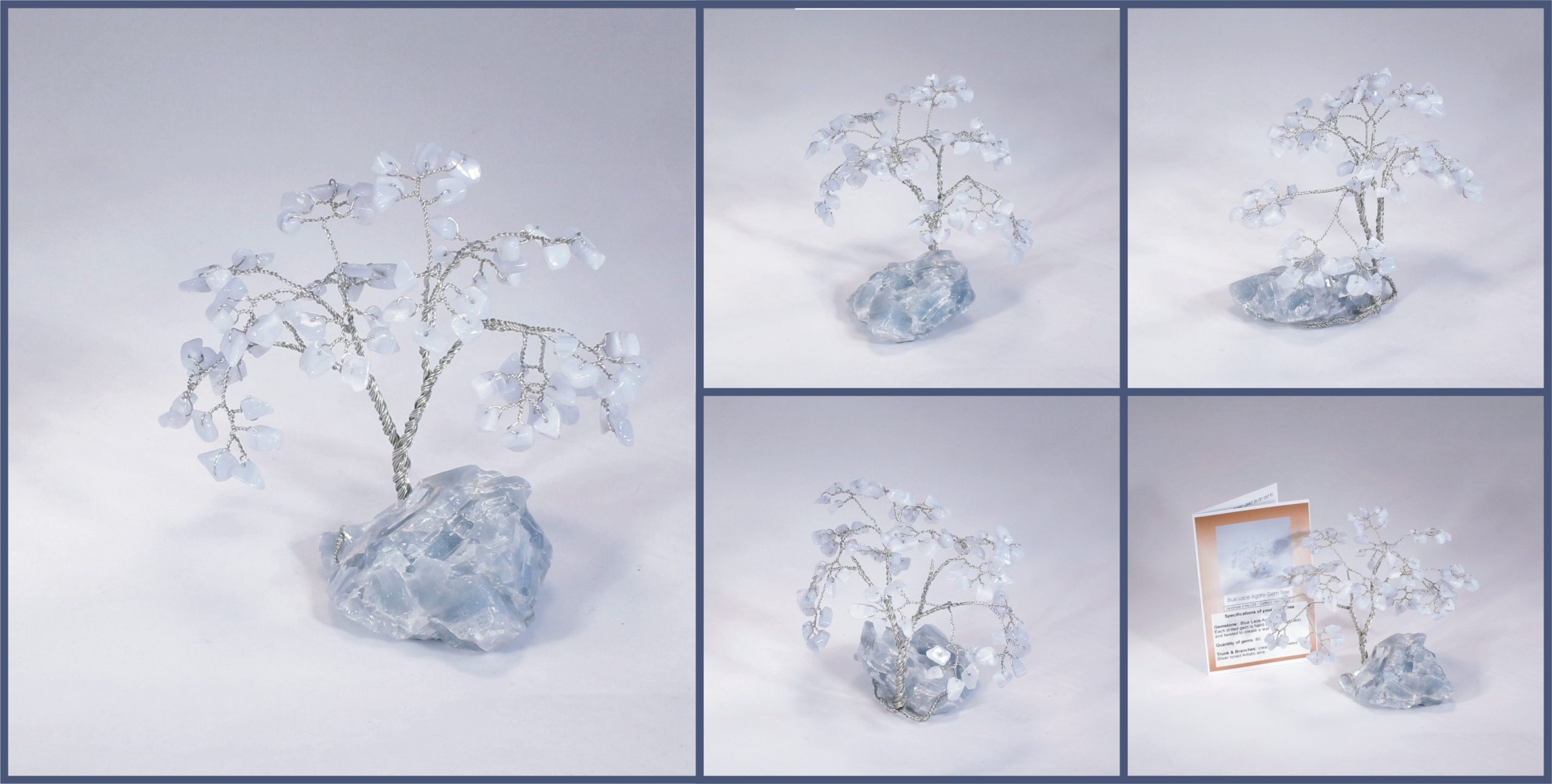 BLUE LACE AGATE is the "stone of the Diplomat"
A very strong stone for communication, peace, and tranquility
—–SPECIFICATIONS OF YOUR GEM TREE—–
Gemstone: Blue Lace Agate
Quantity of Gems: 80
Trunk & Branches: created with Silver wire
Base: A natural blue Calcite specimen
Approximate Dimensions:
Height: 4″
Width: 5″
Depth: 3″
Weight: 5.1 oz
---
Metaphysical Properties of your Gem Tree
(and other interesting stuff)
AIDS IN:
Inspires loyalty and trustworthiness
Reducing quarrels and arguments
Enhance public speaking
Written communications
Encouragement and support
BLUE LACE AGATE has been used as an aid to treat:
Arthritis
Headaches
Strengthen skeletal structure
Enhance mending of breaks and fractures
Reduces stuttering
---
CHAKRA: 5th, Throat
---
FENG SHUI……
Blue lace agate utilizes water energy. The water element brings the power of regeneration and rebirth. Water energy is traditionally associated with the North area (Career and Life Path) area of your room or home.
---
Additional Stone Info:
* MOHS hardness = 7
* Zodiac – Pisces
* Planet – Neptune
* Element – Water, Air
* Variety of Chalcedony