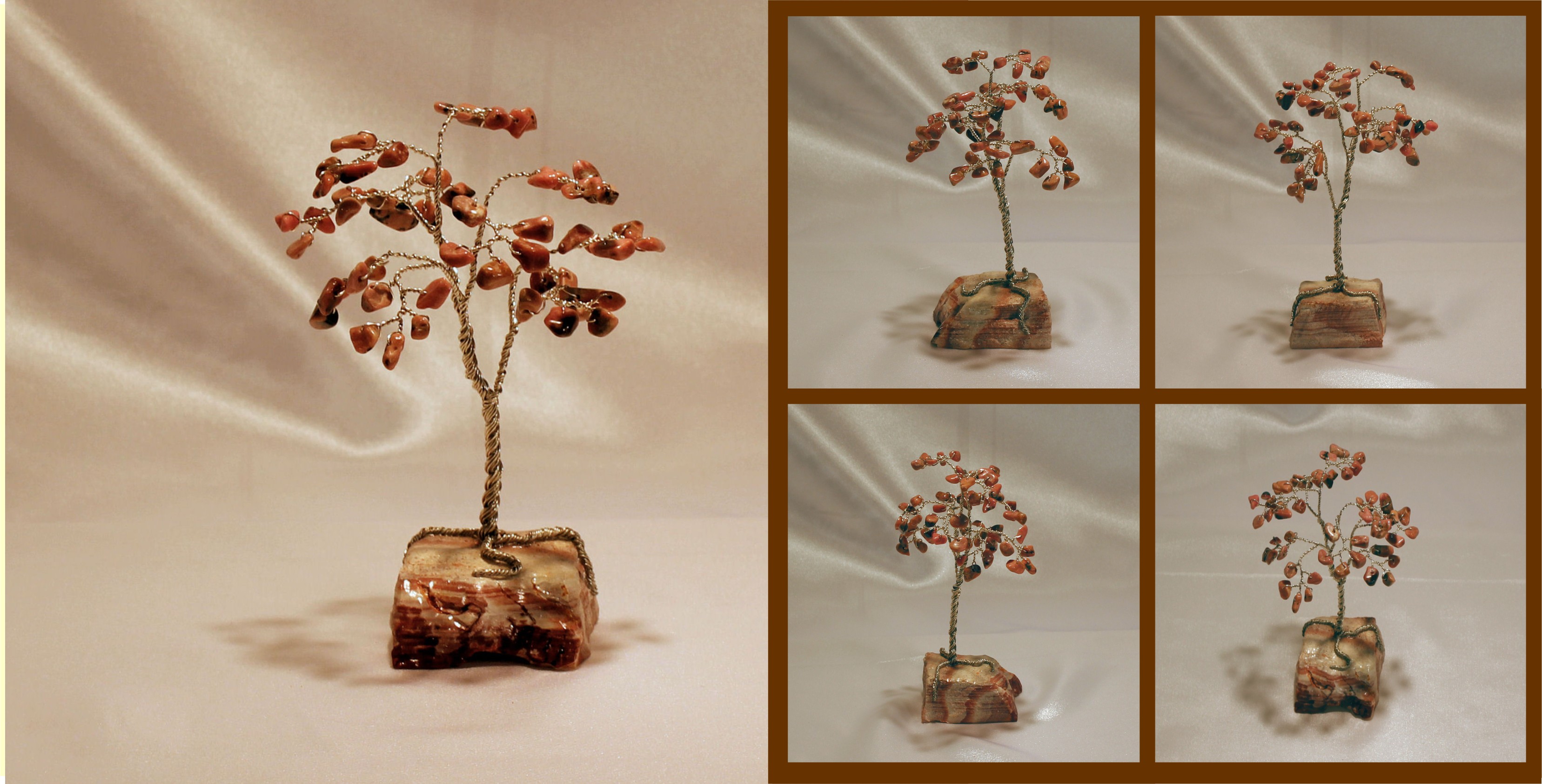 RHODONITE is the "Stone of Self Confidence". This stone symbolizes self realization.
The MINI Gem Trees that I create are smaller versions of my larger ones, yet are packed FULL with at least 50 gemstones in each MINI tree. They are wonderful additions to any collection and fit easily in or on smaller spaces !
—–SPECIFICATIONS OF YOUR GEM TREE—–
Gemstone: Rhodonite
Quantity of Gems: 55
Trunk & Branches: created with 24ga Silver jewelry wire
Base: Wonderstone collected from Utah
Approximate Dimensions:
Height: 4.5″
Width: 3″
Depth: 2.75″
Weight: 4 oz
---
Metaphysical Properties of your Gem Tree
(and other interesting stuff)
AIDS IN:
Confidence and Self Worth
Strengthens Resolve
Processing chaotic situations in a patient manner
RHODONITE has been used as an aid to treat:
Anxiety
Phobias
Asthma
Sooth Nightmares
Improves reflexes
Reduces scarring
---
CHAKRA: 4th, Heart
---
FENG SHUI……
Rhodonite should be used in the Center of your space for emotional balance. Use in the Southwest area for love – or any area where emotional healing is needed.
---
Additional Stone Info:
* MOHS hardness = 5.5 – 6.5
* Derived from the Greek word "rhodon", meaning "rosy"
* Zodiac stone of: Taurus
* Planet Association: Venus
* Element: Fire
Save