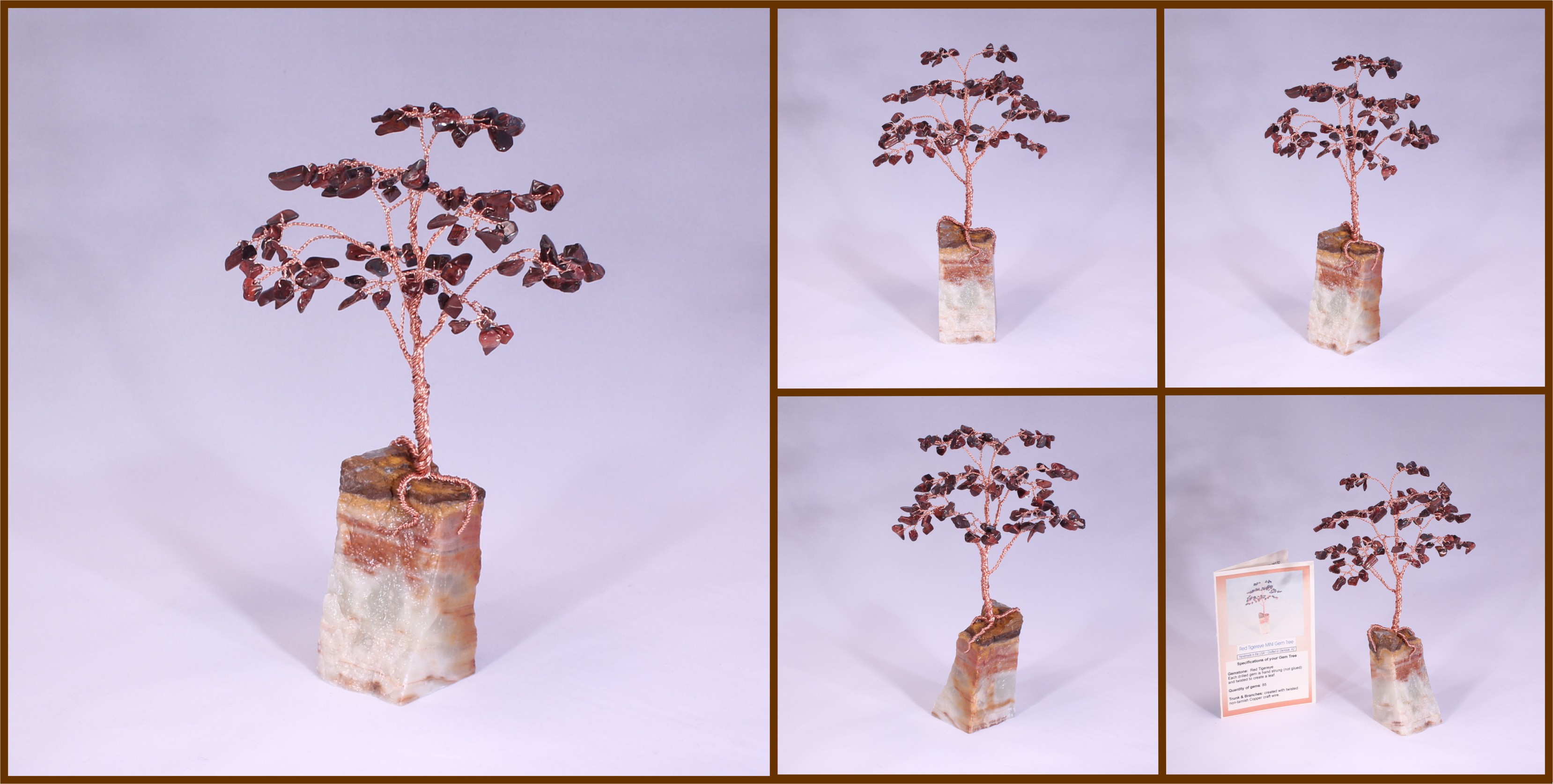 RED TIGEREYE is a stimulating stone. It supports motivation and a more active sex drive.
—–SPECIFICATIONS OF YOUR GEM TREE—–
Gemstone: Red Tigereye
Quantity of Gems: 85
Trunk & Branches: created with non-tarnish Copper craft wire
Base: Onyx collected from the Arizona desert.
Approximate Dimensions:
Height: 7″
Width: 4.75″
Depth: 3.5″
Weight: 6.8 oz
---
Metaphysical Properties of your Gem Tree
(and other interesting stuff)
AIDS IN:
Provides motivation
Enhances self esteem
Adds vitality and passion
RED TIGEREYE has been used as an aid to treat:
Overcomes lethargy
Balances metabolism
Increases libido
---
CHAKRA: 1st, Base / Root
---
FENG SHUI……
Due to the unique energies of Red Tigereye, optimal placement should be in the South area for Fame and Reputation or the Southwest area for Marriage and Relationships.
---
Additional Stone Info:
* MOHS hardness = 7
* Element: Fire
* 9th Anniversary Gemstone