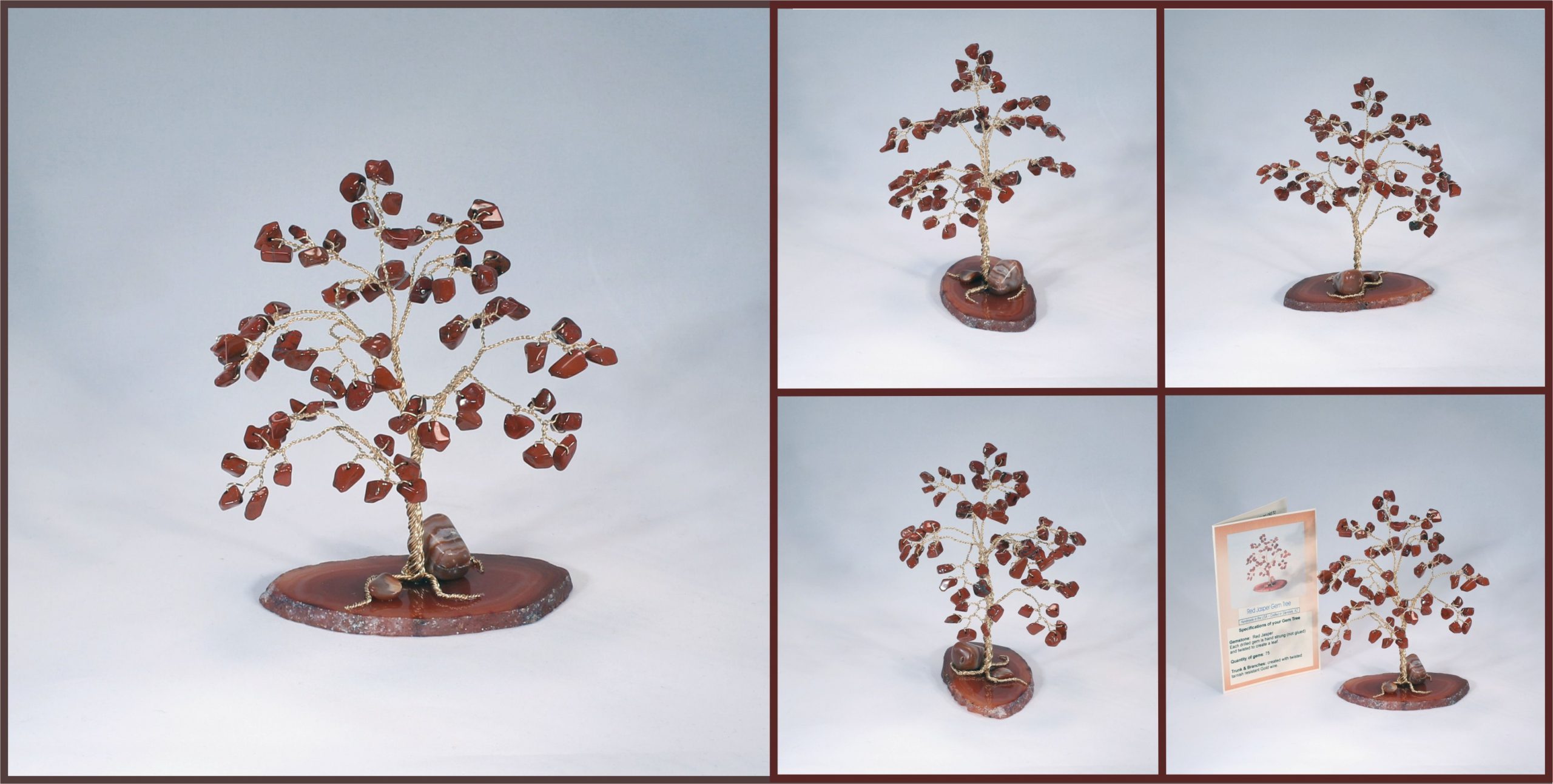 FREE DOMESTIC SHIPPING
RED JASPER is a "stone of Physical Strength and Energy". It stimulates gently and steadily.
—–SPECIFICATIONS OF YOUR GEM TREE—–
Gemstone: Red Jasper
Quantity of Gems: 75
Trunk & Branches: created with Gold craft wire
Base: A highly polished Brazilian agate slab. Tumble polished Lake Superior Agates adorn the base.
Approximate Dimensions:
Height: 5″
Width: 4.25″
Depth: 4″
Weight: 2.7 oz
---
Metaphysical Properties of your Gem Tree
(and other interesting stuff)
AIDS IN:
Enhances stamina and endurance
Increases control of one's passion
Rectifying unjust situations
Provides vivid dream recall
RED JASPER has been used as an aid to treat:
Detoxifying blood rich organs
Healing rashes and wounds
---
CHAKRA: 1st, Root
---
FENG SHUI……
Red Jasper is traditionally associated with the South area of your room or space to balance and improve your Fame and Reputation. However, the energy of Red Jasper can be beneficial in all areas of your home or office.
---
Additional Stone Info:
* MOHS hardness = 7
* Element: Fire