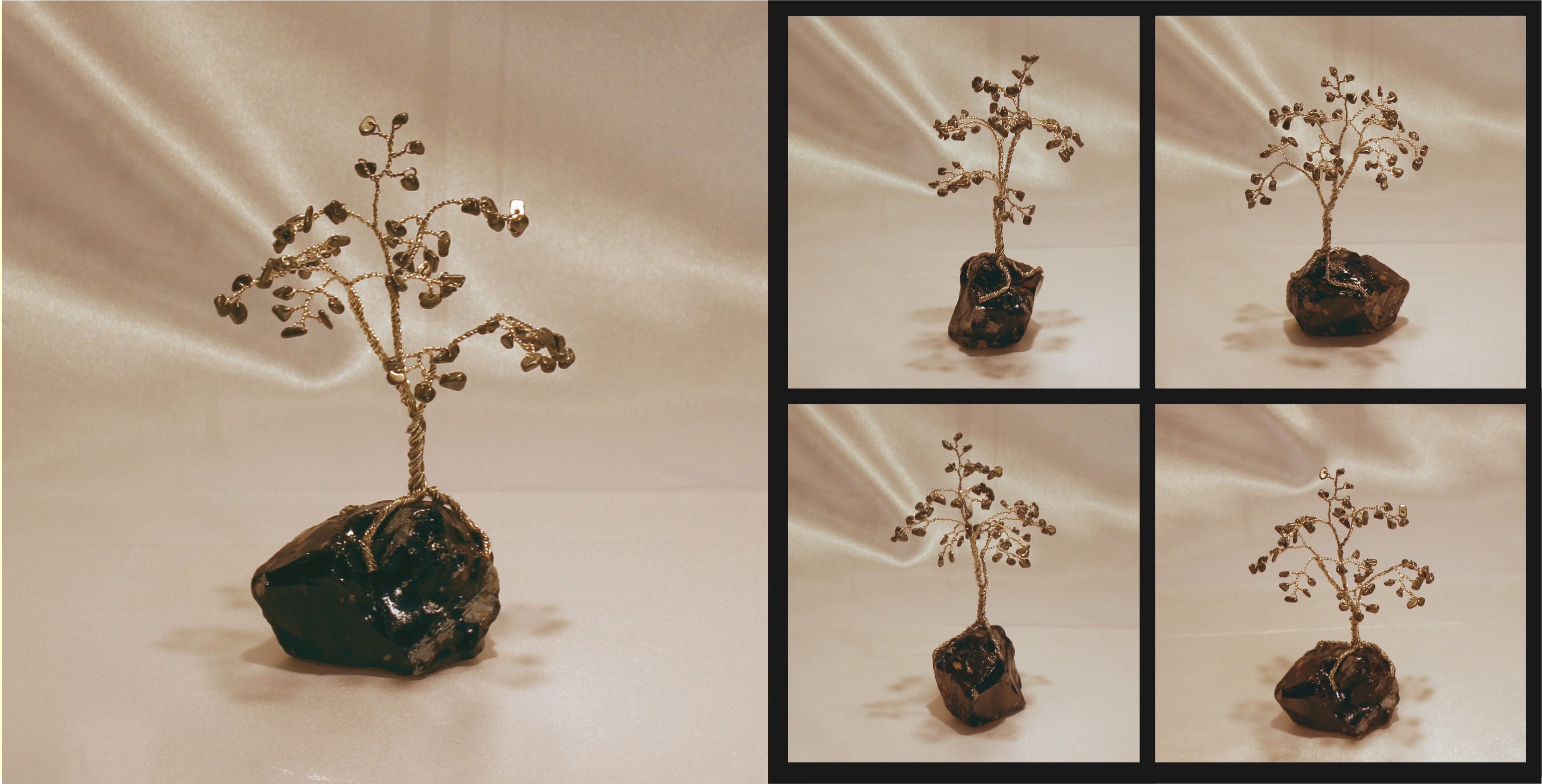 PYRITE, also known as "Fool's Gold", is a powerful protection stone. It shields against all forms of negative energy.
—–SPECIFICATIONS OF YOUR GEM TREE—–
Gemstone: Pyrite
Quantity of Gems: 55
Trunk & Branches: created with 24ga Silver jewelry wire
Base: your tree is affixed to a natural Snowflake Obsidian collected from Utah.
Approximate Dimensions:
Height: 5″
Width: 3.5″
Depth: 2.75″
Weight: 4 oz
---
Metaphysical Properties of your Gem Tree
(and other interesting stuff)
AIDS IN:
Increases wealth
Improves focus
Enhances logic
Improves communication skills
Helps transform thoughts into physical actions
PYRITE has been used as an aid to treat:
Improves memory ~ clear thinking
Benefits respiratory system
Increases physical stamina
Balances hormones
Eases depression
Lung disorders / bronchitis
---
CHAKRA: 3rd, Solar Plexus
---
FENG SHUI……
Pyrite utilizes Earth energy, the energy of stability, patience, honesty, balance, and resourcefulness.
Use it in the Northeast area for knowledge and self cultivation. May also be placed in the Southwest area of your room or home to benefit relationships.
---
Additional Stone Info:
* MOHS hardness = 6.5
* Zodiac stone of: Leo
* Element: Earth, Fire
Save