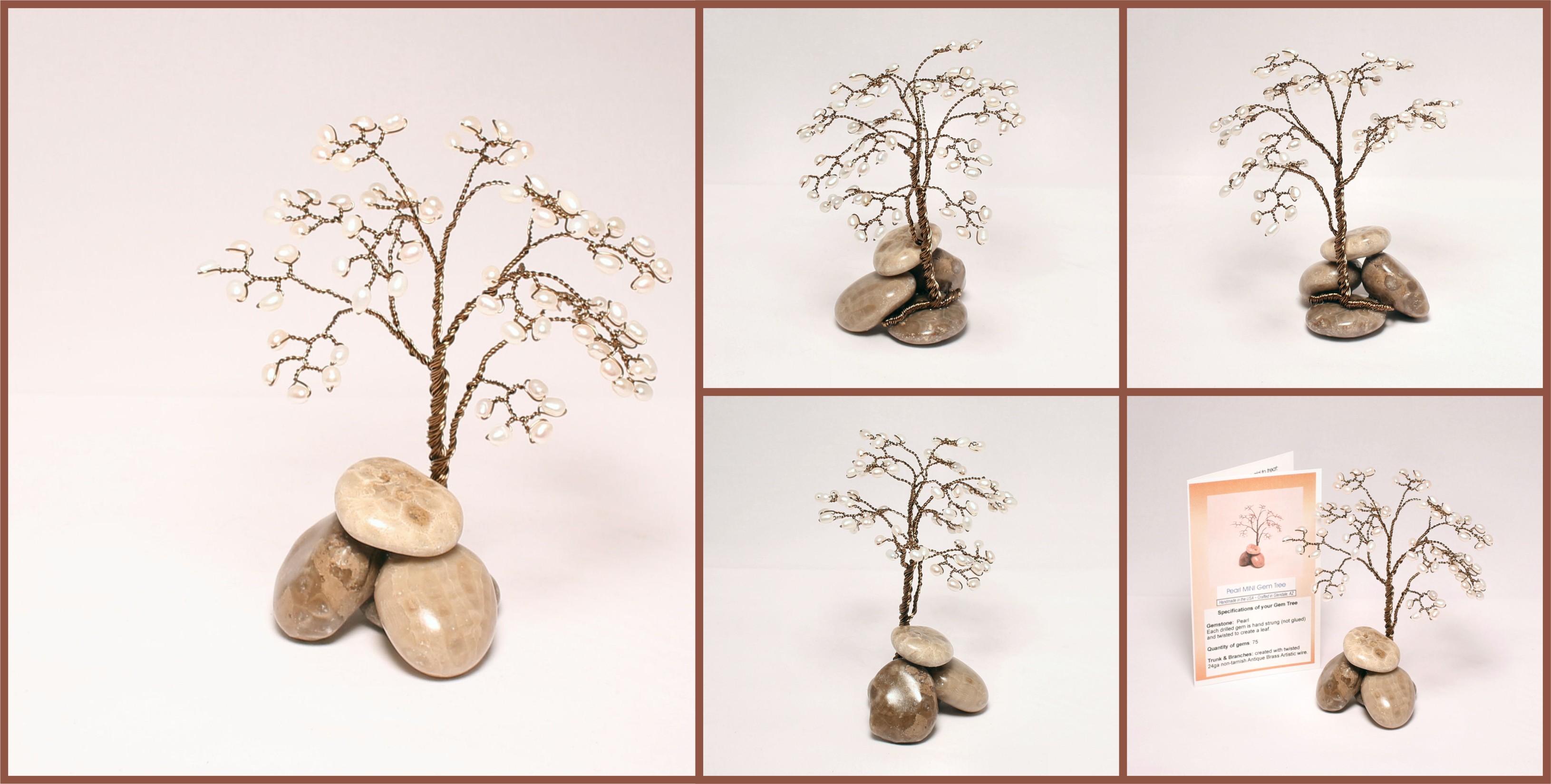 PEARLS are the symbol of a pure heart and mind, innocence, and faith. Pearl is known as "the Stone of Sincerity"
—–SPECIFICATIONS OF YOUR GEM TREE—–
Gemstone: Fresh Water Pearl
Quantity of Gems: 75
Trunk & Branches: created with 24ga Antique Brass Artistic wire
Base: A short stack of Petoskey stones collected from the Lake Michigan shoreline near Petoskey, Michigan.
Approximate Dimensions:
Height: 4.25″
Width: 3.5″
Depth: 4″
Weight: 3.6 oz
---
Metaphysical Properties of your Gem Tree
(and other interesting stuff)
AIDS IN:
Balancing emotions
Enhance truth and loyalty
Promote faith and charity
PEARL has been used as an aid to treat:
Stimulates the heart
Boost immunity
Alleviate migraines
Help reduce allergies
Treat stomach aches
---
CHAKRA: Balances and heals all chakras, specific for 3rd, Solar Plexus
---
FENG SHUI……
Pearls are used in the Northeast area of your home or office for self cultivation. They can also be placed in the North area personal journeys, career, and life path.
---
Additional Stone Info:
* MOHS hardness = 3
* Zodiac stone of: Cancer
* Planet Association: Moon
* Element: Water
* Birthstone for the month of June
* 30th yr Anniversary gemstone