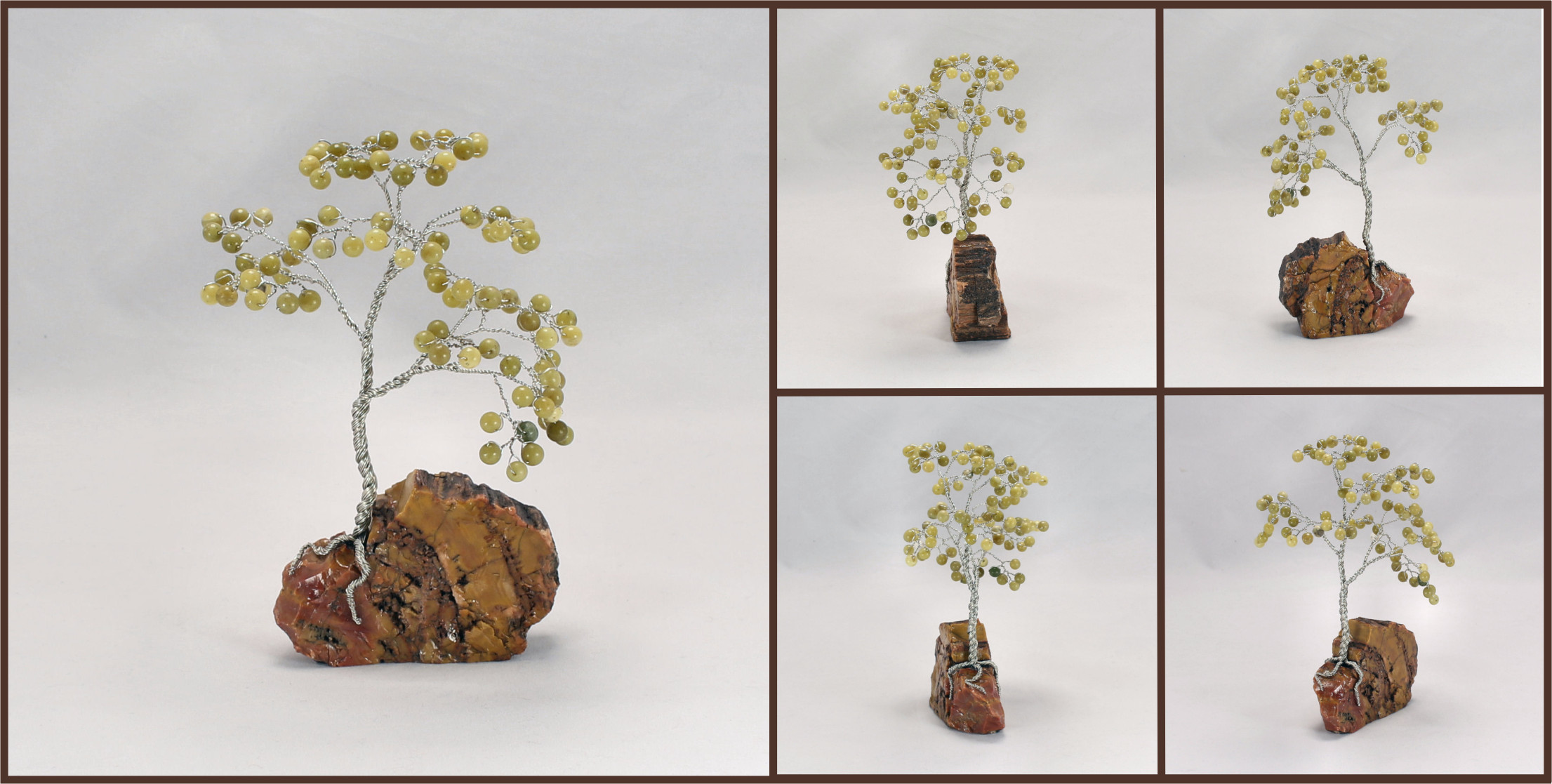 NEW JADE is also known as Serpentine. It is a wonderful healing stone and is said to help with healing on all levels (mental, emotional, and physical).
—–SPECIFICATIONS OF YOUR GEM TREE—–
Gemstone: Olive New Jade 6mm rounds
Quantity of Gems: 100
Trunk & Branches: created with Silver jewelry wire
Base: A natural Petrified Wood collected in New Mexico
Approximate Dimensions:
Height: 7″
Width: 5″
Depth: 4″
Weight: 11.3 oz
---
Metaphysical Properties of your Gem Tree
(and other interesting stuff)
AIDS IN:
Retrieval of Wisdom
Corrects mental and emotional imbalances
Feeling more in control of your life
Balances mood swings
NEW JADE has been used as an aid to treat:
Diabetes
Hypoglycemia
Detoxify body and blood
---
CHAKRA: 4th, Heart
---
FENG SHUI……
NEW JADE is most beneficial when placed in the North area of your home or space for Personal Journeys and in the Center area to increase spirituality and find balance.
---
Additional Stone Info:
* MOHS hardness: 4
* Zodiac stone of: Gemini
* Element: Earth, Air