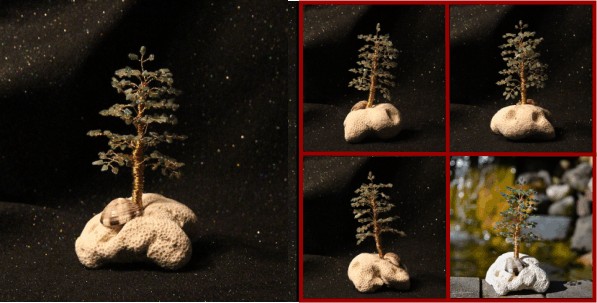 !!! SOLD !!!
GREEN QUARTZ acts to inspire creativity and attract success, prosperity, and abundance
Gemstone: Green Quartz
Quantity of Gems: 171
Trunk & Branches: created with 24ga Gold jewelry wire
Base: A beautiful piece of coral collected from Cayman Brac in the Caribbean and is adorned with a sea shell collected from the same area.
Approximate Dimensions:
Height: 7″
Width: 4″
Depth: 3.5″
Weight: 14.9 oz
---
Metaphysical Properties of your Gem Tree
(and other interesting stuff)
AIDS IN:
Increasing capacity to love
Filters negative energy
Diminishes jealousy and resentment
GREEN QUARTZ has been used as an aid to treat:
Balance the endocrine glands
Overall mental, emotional, and physical healing
Female reproduction problems
Heart and Lungs
---
CHAKRA: 4th, Heart
---
FENG SHUI……
Green Quartz should be placed in the living room or near family photos to bring calmness and harmony to areas that family congregates. Green Quartz will neutralize conflict in the areas.
---
Additional Stone Info:
* MOHS hardness = 7
* Zodiac stone of: Aries, Libra, Pisces
[wp_cart_button name="Green Quartz Evergreen Gem Tree on Coral" price="82.00″]