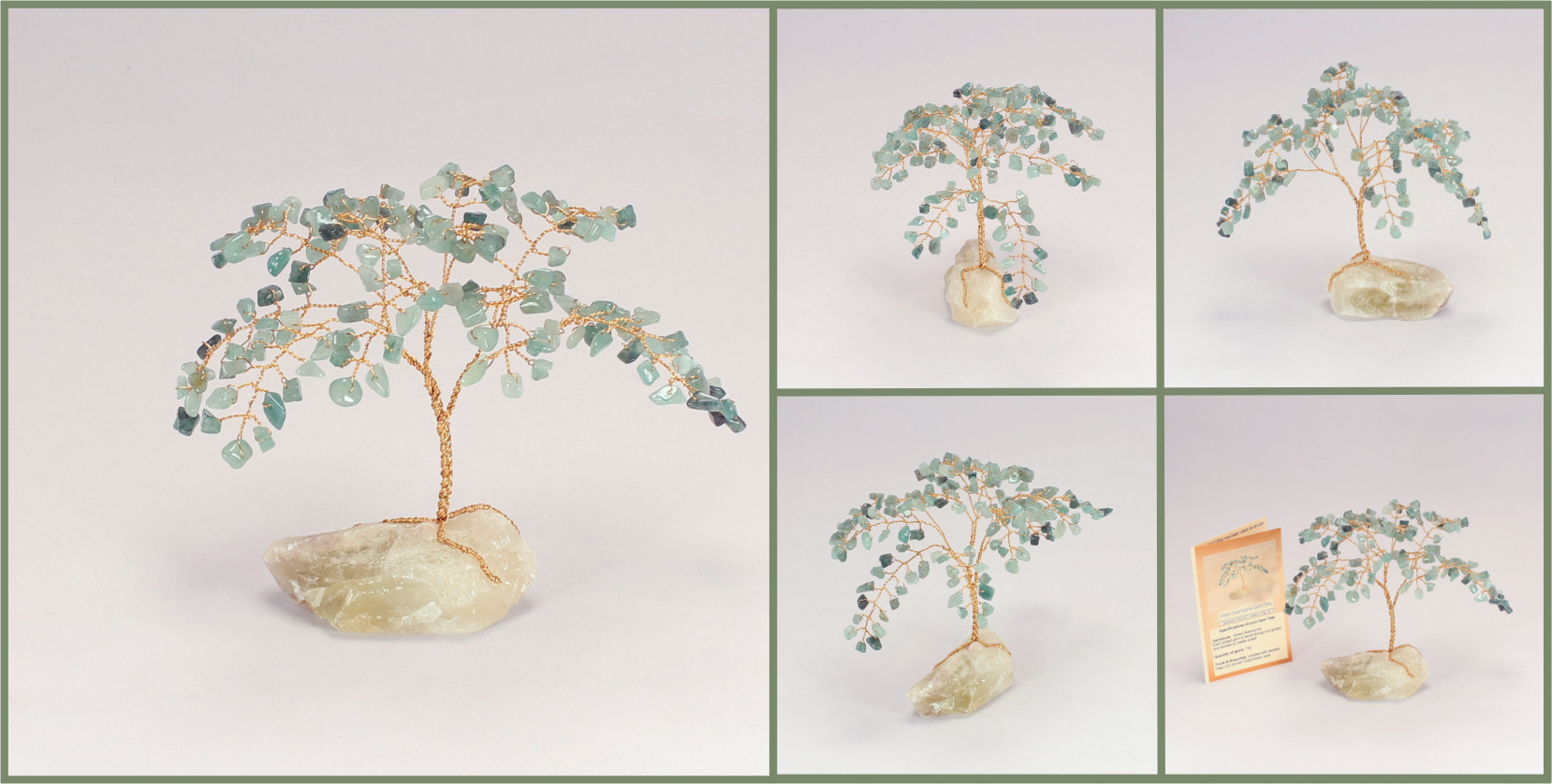 GREEN AVENTURINE is known as the "Stone of Opportunity". An all around good luck stone, it manifests prosperity, wealth, and boosts one's chances in any situation (gambler's stone).
—–SPECIFICATIONS OF YOUR GEM TREE—–
Gemstone: Green Aventurine
Quantity of Gems: 152
Trunk & Branches: created with Gold jewelry wire
Base: A natural green Calcite rough stone
Approximate Dimensions:
Height: 4.75″
Width: 7″
Depth: 5.5"
Weight: 6.2 oz
---
Metaphysical Properties of your Gem Tree
(and other interesting stuff)
AIDS IN:
Creating opportunity
Releasing old patterns/habits making way for new growth
Embracing confidence and change
Overcoming like's obstacles
Enhances creativity and motivation
GREEN AVENTURINE has been used as an aid to treat:
Muscle flexibility
Improves eyesight
Disorders of the heart and lungs
Anxiety
Calms emotions
---
CHAKRA: 4th, Heart
---
FENG SHUI……
Green Aventurine is the color of renewal, fresh energy, and new beginnings. This growth and healing energy should be used freely in the East and Southeast areas of your home or office.
---
Additional Stone Info:
* MOHS hardness = 6.5
* Derived from the Italian word "aventura" meaning "by chance".
* Zodiac stone of: Virgo