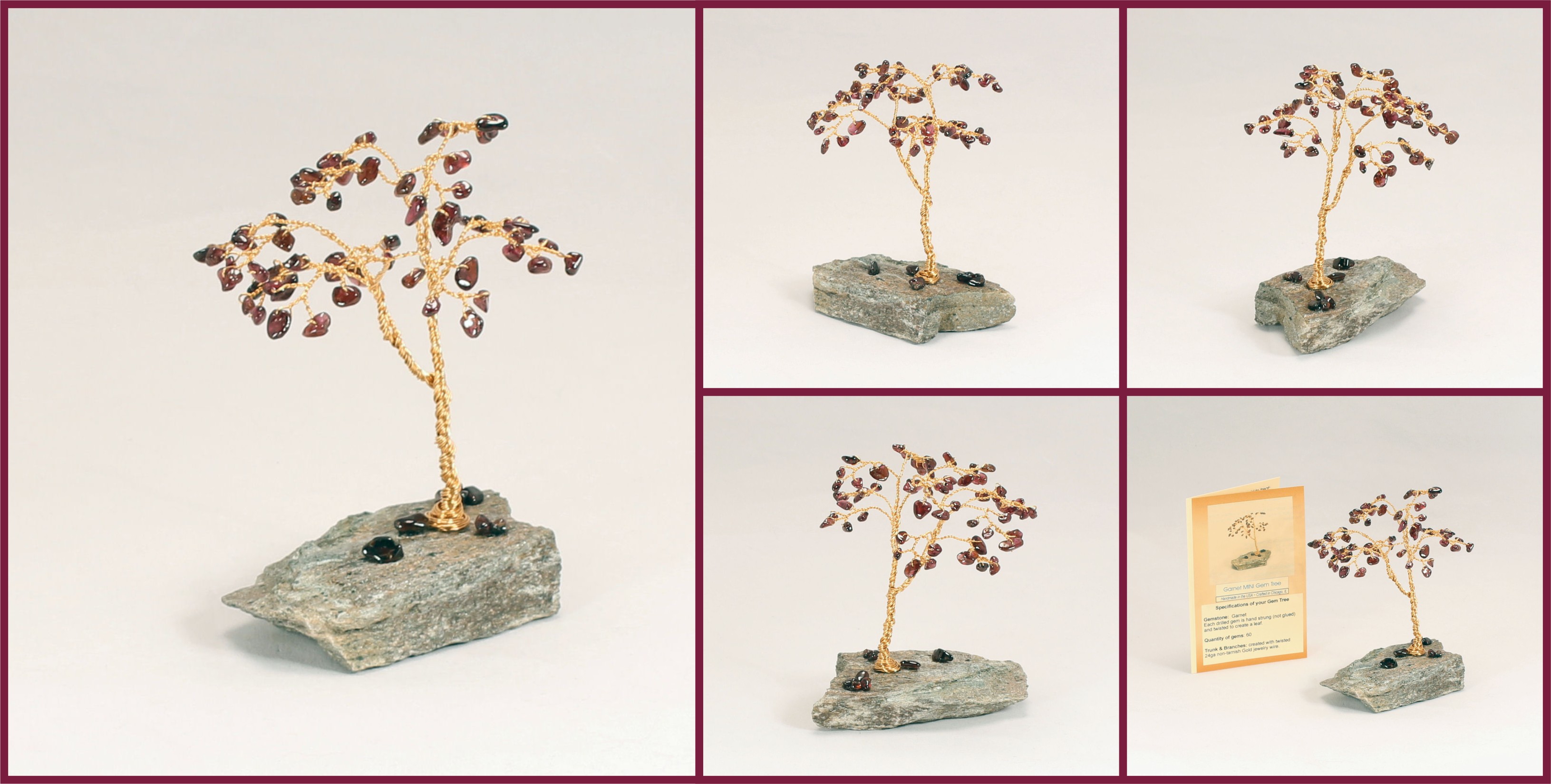 GARNET is the "Stone of Commitment". This stone symbolizes faith, hope, emotion, and trust.
—–SPECIFICATIONS OF YOUR GEM TREE—–
Gemstone: Garnet
Quantity of Gems: 60
Trunk & Branches: created with 24ga Gold Artistic wire
Base: a natural schist collected in Arizona. Fallen Garnet "leaves" adorn the base.
Approximate Dimensions:
Height: 4.75″
Width: 3.75″
Depth: 3.50"
Weight: 5.7 oz
---
Metaphysical Properties of your Gem Tree
(and other interesting stuff)
AIDS IN:
Enhance sexuality
Sooth emotional stress
Sparks creativity
Protects against perils of travel
Reflects negative energy back to origin
GARNET has been used as an aid to treat:
Cleansing of the thyroid
Helps purification of the spleen
Increases libido
---
CHAKRA: 1st, Root/Base
---
FENG SHUI……
Garnet should be used in the Northwest corner of your home or space for travel, or in the Center area for good health and protection. It may also be placed in the North area for victory and success and the Southwest area for partnerships.
---
Additional Stone Info:
* MOHS hardness = 7
* Derived from the Latin meaning "pomegranate seed".
* Zodiac stone of: Scorpio, Capricorn, Aries
* Planet Association: Mars
* Element: Fire
* 2nd yr Anniversary gemstone