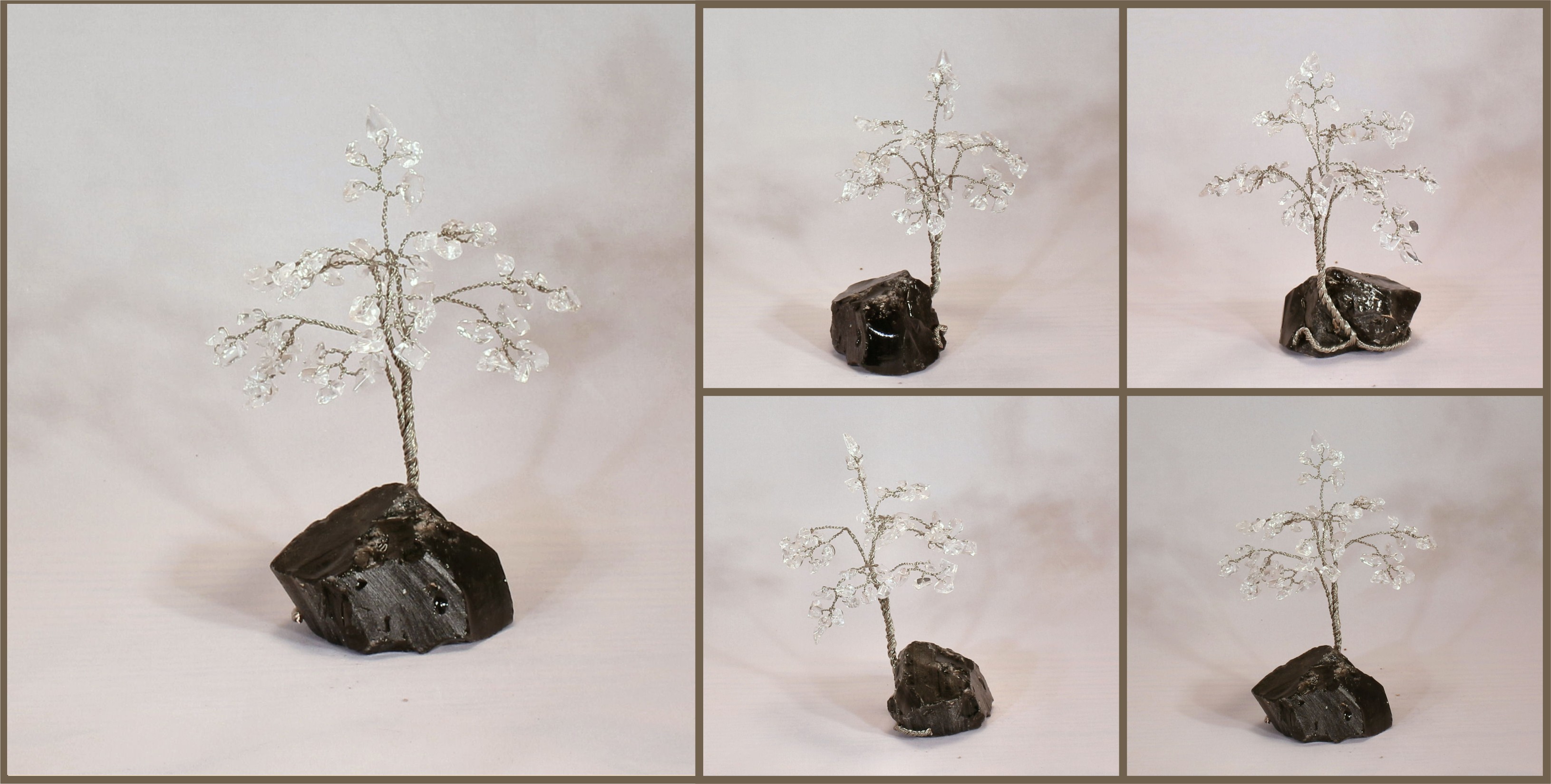 CLEAR CRYSTAL QUARTZ also known as Rock Crystal is the "Stone of Power". Quartz has been known to transform all levels of change (mentally, emotionally, physically, and spiritually).
—–SPECIFICATIONS OF YOUR GEM TREE—–
Gemstone: Clear Crystal Quartz
Quantity of Gems: 55
Trunk & Branches: created with 24ga Silver jewelry wire
Base: Natural Obsidian collected from Utah
Approximate Dimensions:
Height: 5.5″
Width: 4.25″
Depth: 3.5″
Weight: 4.7 oz
---
Metaphysical Properties of your Gem Tree
(and other interesting stuff)
AIDS IN:
Promotes calmness and clarity
Stimulates positive thought
Enhances mental ability
Developing patience and perseverance
CLEAR CRYSTAL QUARTZ has been used as an aid to treat:
Stimulates brain function
Promotes healing
Stimulates the immune system
---
CHAKRA: 7th, Crown
---
FENG SHUI……
Crystal Quartz is used to cleanse and purify, therefore it can be used anywhere in your home or space in areas you wish to create harmony and balance.
Use Crystal Quartz in the Center area for grounding.
---
Additional Stone Info:
* MOHS hardness = 7
* The name is derived from the Greek derivative "krustallos", meaning "ice"
* Zodiac stone of: Leo, Gemini, Capricorn
* Planet association: Sun, Moon
* Element(s): Fire, Water
Save
Save