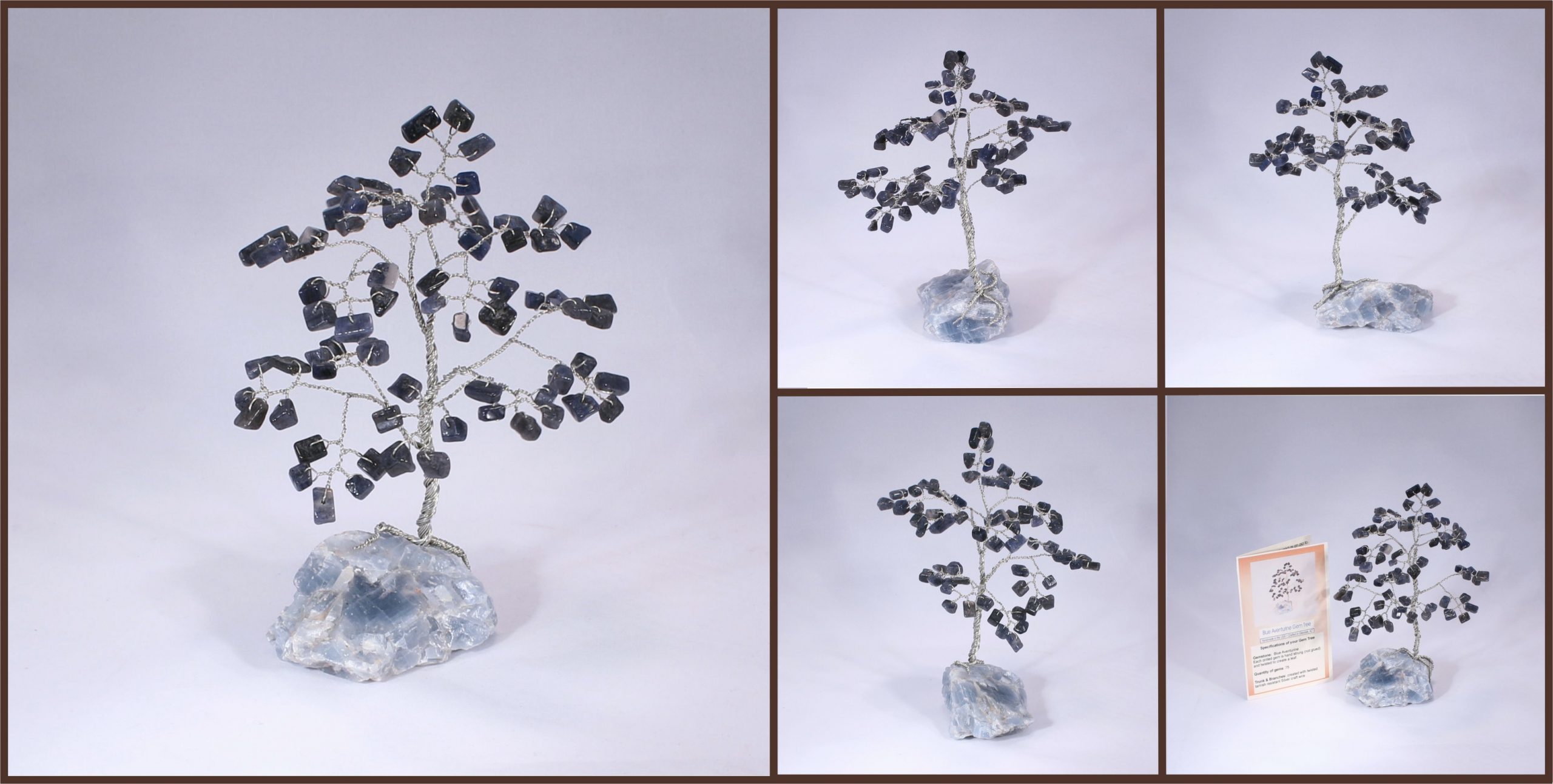 FREE DOMESTIC SHIPPING
BLUE AVENTURINE is a stone of self discipline and inner strength. It allows you to take charge of your life and empowers you to make changes when necessary.
—–SPECIFICATIONS OF YOUR GEM TREE—–
Gemstone: Blue Aventurine
Quantity of Gems: 75
Trunk & Branches: created with Silver craft wire
Base: a natural Blue Calcite specimen.
Approximate Dimensions:
Height: 6.25″
Width: 4.25″
Depth: 4.5″
Weight: 5.6 oz
---
Metaphysical Properties of your Gem Tree
(and other interesting stuff)
AIDS IN:
Dissolving negative traits
Eliminate bad habits
Earning respect
Improved public speaking
Encourages vision and inspiration
BLUE AVENTURINE has been used as an aid to treat:
Quit smoking
End substance abuse
Eases pain and chronic stiffness
Insomnia
Eases headaches
---
CHAKRA: 5th, Throat -and- 6th, Third Eye
---
FENG SHUI……
BLUE AVENTURINE utilizes Water energy which brings power of regeneration and rebirth. It has quiet strength and purification powers. Traditionally placement has been most beneficial when used in the North area of your home or space for balance in your Career and Life Path.
---
Additional Stone Info:
* MOHS hardness = 7
* Zodiac stone of: Virgo
* Planet: Mercury
* Element: Water
* Natural Birthstone of: For those born between February 9th and March 9th