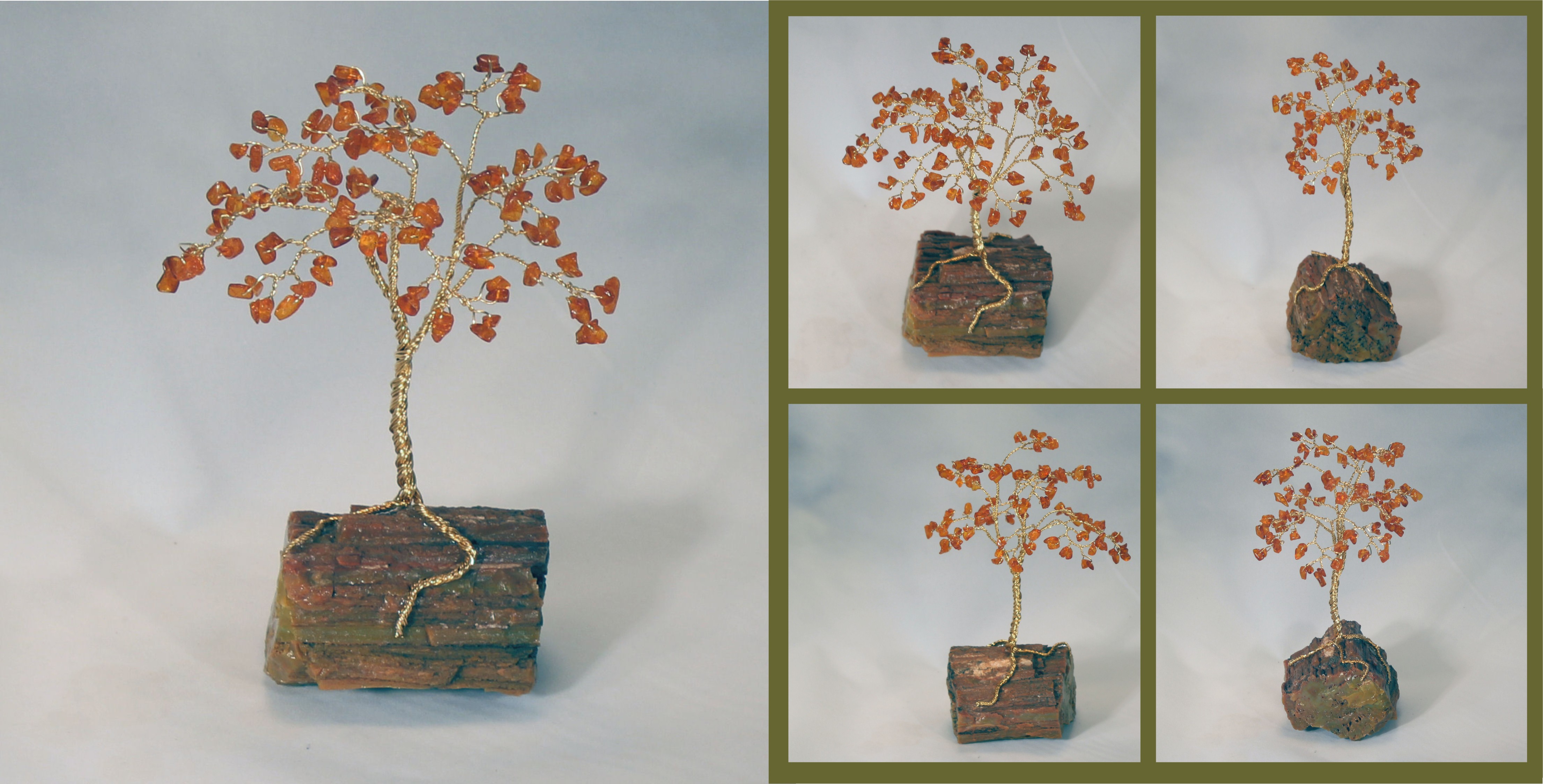 Perfect for the FOSSIL lover!
AMBER is fossilized tree resin. It is a great stone for success, abundance, healing, vitality, and joy! It brings light hearted freedom and happiness. It is also considered a good luck charm for marriage.
—–SPECIFICATIONS OF YOUR GEM TREE—–
Gemstone: Amber
Quantity of Gems: 130
Trunk & Branches: created with 24ga Gold Artistic wire
Base: Colorful agatized Petrified Wood collected in New Mexico
Approximate Dimensions:
Height: 5″
Width: 3.75″
Depth: 3.25″
Weight: 7.4 oz
---
Metaphysical Properties of your Gem Tree
(and other interesting stuff)
AIDS IN:
Relieving Stress
Achieving mental clarity
Mood balancer
Joy and humor
Confidence
AMBER has been used as an aid to treat:
Memory loss
Anxiety
Thyroid
Inner ear
Headaches
---
CHAKRA: 3rd, Solar
---
FENG SHUI……
Cleanses the environment in which it rests. Emits a sunny and bright soothing energy which helps to calm nerves and enliven disposition. Purifies ones body, mind, and spirit. Has protective energy.
Use in any room to attract change to that space and/or to disperse negative energy. Use in the Northeast for self cultivation and wisdom.
---
Additional Stone Info:
* MOHS hardness = 2.5
* Zodiac stone of: Gemini, Leo, Virgo
* Planet Association: Sun
* Element: Fire