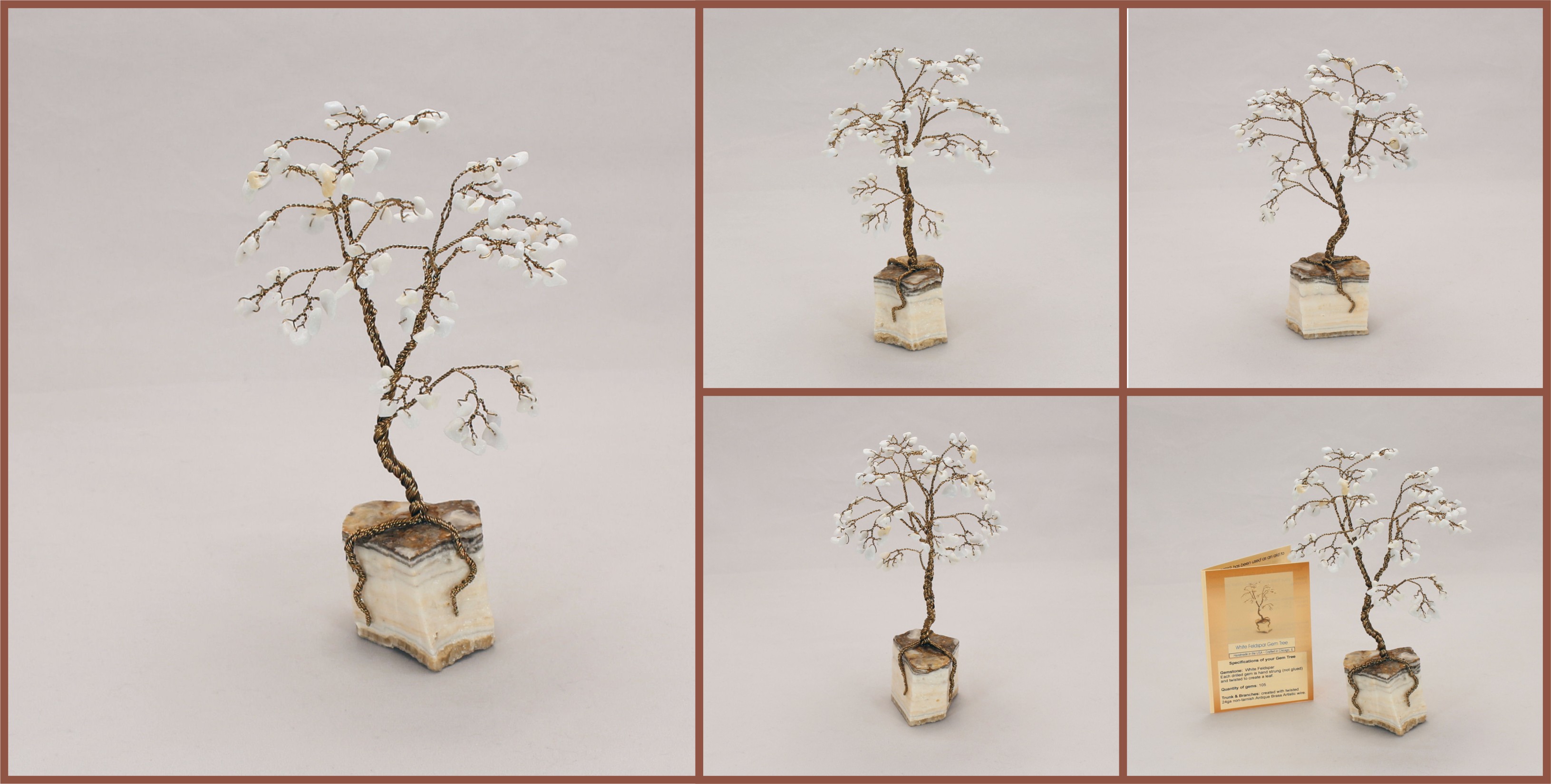 FELDSPAR is a stone of self awareness and self love. This gemstone helps you achieve your goals in new, unconventional ways.
—–SPECIFICATIONS OF YOUR GEM TREE—–
Gemstone: White Feldspar
Quantity of Gems: 105
Trunk & Branches: created with 24ga Antique Brass Artistic wire
Base: Natural Onyx collected in Arizona.
Approximate Dimensions:
Height: 7.5″
Width: 4.25″
Depth: 4.5″
Weight: 7.4 oz
---
Metaphysical Properties of your Gem Tree
(and other interesting stuff)
AIDS IN:
Allows you to reflect and learn from life experiences
Develop a higher understanding with loving acceptance
Becoming more tolerant of others
Supports self awareness
WHITE FELDSPAR has been used as an aid to treat:
Disorders of the skin
Aids in muscular structure
---
CHAKRA: 7th, Crown
---
FENG SHUI……
White Fledspar is considered the Feng Shui color of purity and innocence. It utilizes Metal energy and is most beneficial when used in the West area for Children and Creativity. It is also useful when placed in the Northwest area of your home or space for Travel and helpful people.