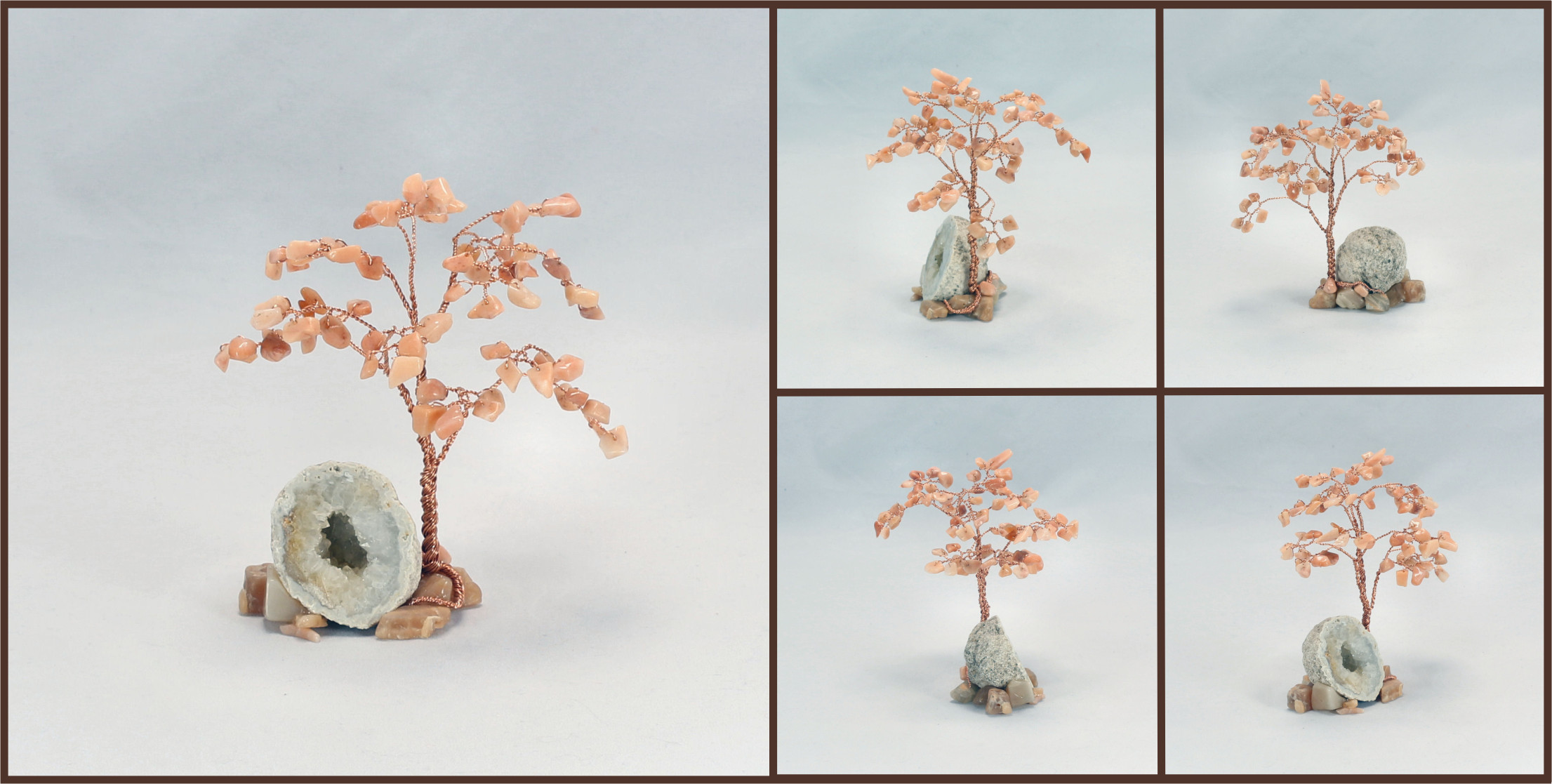 PINK AVENTURINE brings loving acceptance and emotional balance into your life.
—–SPECIFICATIONS OF YOUR GEM TREE—–
Gemstone: Pink Aventurine
Quantity of Gems: 75
Trunk & Branches: created with Copper Artistic wire
Base: a Keokuk geode resting on a bed of Peach Moonstone and agates.
Approximate Dimensions:
Height: 5″
Width: 4″
Depth: 4.25″
Weight: 4.1 oz
---
Metaphysical Properties of your Gem Tree
(and other interesting stuff)
AIDS IN:
Enhances creativity
Emotional healing
Identifying true feelings
Improves romance
Applying tenderness, kindness, and compassion
PINK AVENTURINE has been used as an aid to treat:
Improves circulatory system
Boosts immune system
Slows effects of aging
---
CHAKRA: 4th, Heart
---
FENG SHUI……
Pink Aventurine is most beneficial when placed in the Southwest area for Love, Marriage, and Relationships.
It's fire element energy can also be highly useful when used in the Center area of your home or space for Harmony and Balance.
---
Additional Stone Info:
* MOHS hardness = 7
* Zodiac stone of: Aries
* Element: Fire