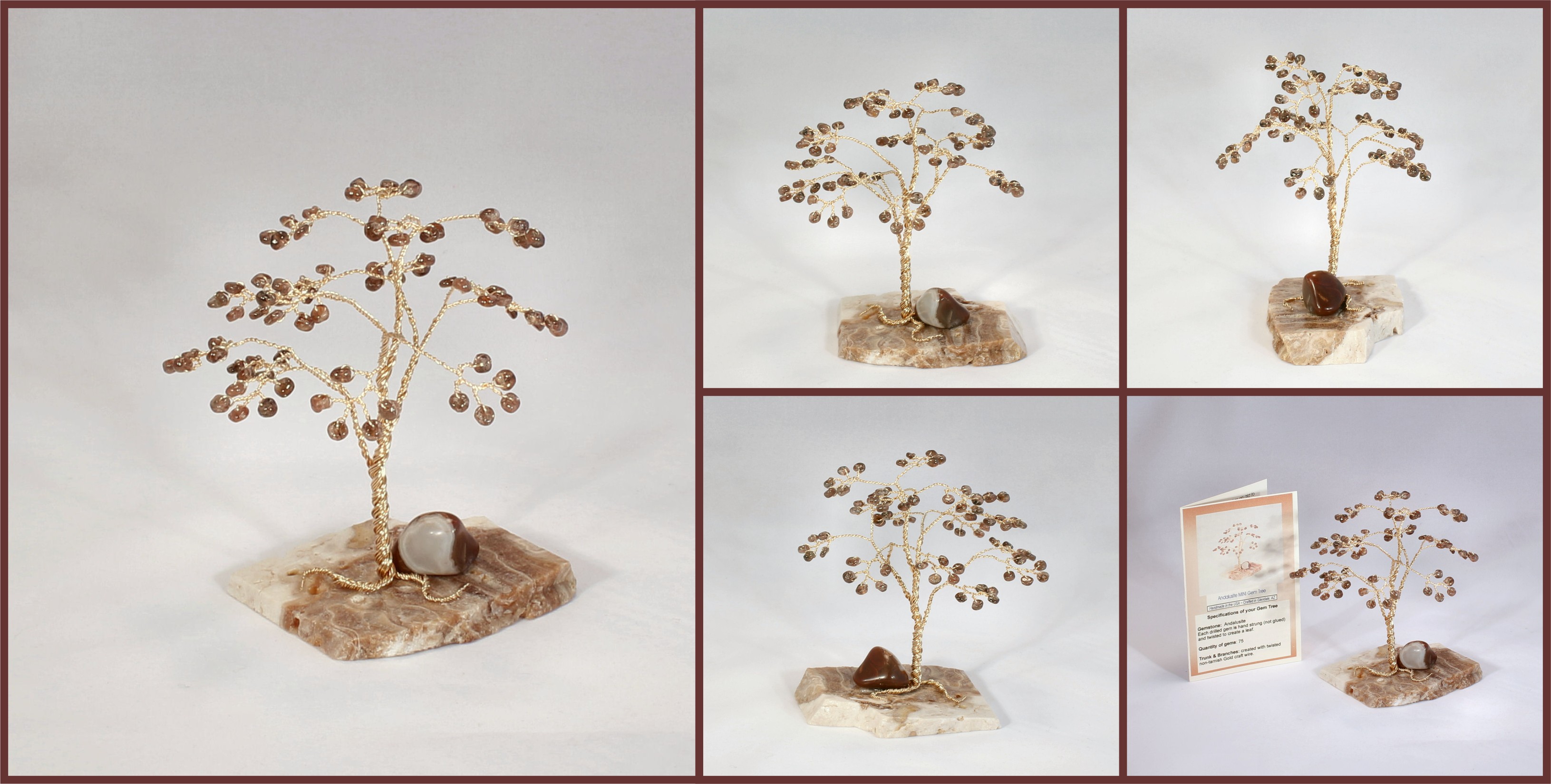 FREE DOMESTIC SHIPPING
ANDALUSITE has been called a "seeing stone" that allows you to objectively evaluate your own character (emotional, physical, and intellect) and chose wise changes for self improvement.
—–SPECIFICATIONS OF YOUR GEM TREE—–
Gemstone: Andalusite
Quantity of Gems: 75
Trunk & Branches: created with Gold craft wire
Base: A slab cut from natural root beer Calcite collected from Little Cayman island in the Caribbean. A tumble polished Lake Superior Agate adorns the base.
Approximate Dimensions:
Height: 4.25″
Width: 4.25″
Depth: 4.5″
Weight: 4.2 oz
---
Metaphysical Properties of your Gem Tree
(and other interesting stuff)
AIDS IN:
Stimulates memory and recollection
Improves judgment
Grounding
Maintaining emotional balance
Increase self confidence and self worth
ANDALUSITE has been used as an aid to treat:
Cleansing of the heart
Releasing anger and anxiety
Helps alleviate stress related ailments
Aids healing of broken bones
---
CHAKRA: 2nd, Sacral
---
FENG SHUI……
ANDALUSITE's Earth energy is best used when placed in the Northeast area of your home or space for Career and Life Path/Personal Journey. It is also beneficial when used in the Center area for balance and grounding.
---
Additional Stone Info:
* MOHS hardness = 7.5
* Zodiac stone of: Virgo
* Element: Earth