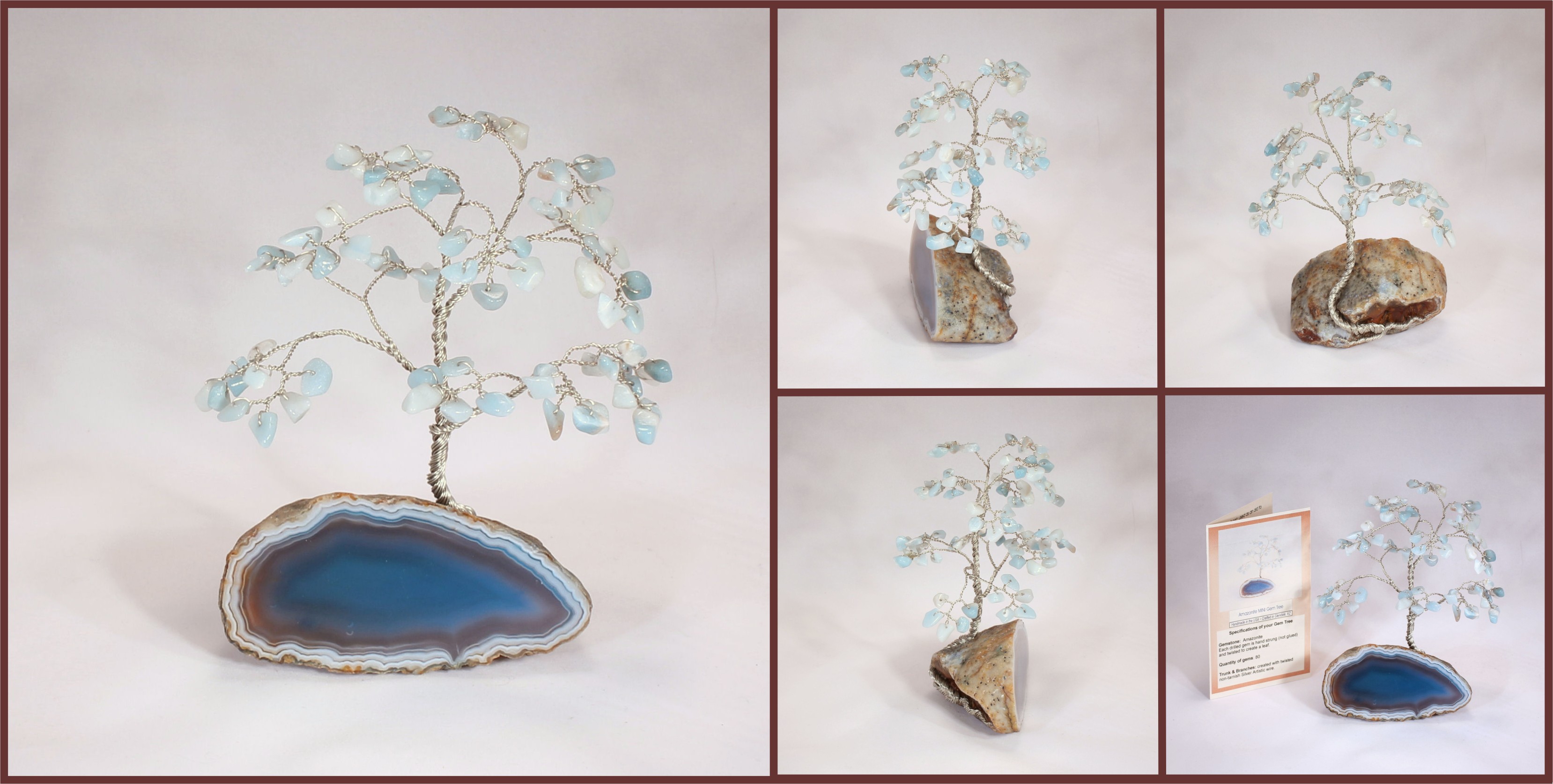 AMAZONITE is often called the "stone of Courage". It helps you discover your own truths, beliefs, and values.
—–SPECIFICATIONS OF YOUR GEM TREE—–
Gemstone: Amazonite
Quantity of Gems: 80
Trunk & Branches: created with Silver craft wire
Base: A face polished Blue Brazilian Agate Nodule
Approximate Dimensions:
Height: 5.25″
Width: 4.5″
Depth: 3.25″
Weight: 9.3 oz
---
Metaphysical Properties of your Gem Tree
(and other interesting stuff)
AIDS IN:
Assists in communicating freely
Seeing other points of view
Overcoming loneliness
Dispels negative energy
Alleviates worry and fear
AMAZONITE has been used as an aid to treat:
Relieves muscle spasms
Aids in cell regeneration
Disorders of the nervous system
Relieves pain of Rheumatism
Soothes rashes
---
CHAKRA: 4th, Heart ~and~ 5th, Throat
---
FENG SHUI……
Amazonite has the energy of stillness, quiet strength, and purification. Like water, it is yielding, yet powerful.
It's placement in the home or office is traditionally associated with the North area for Career and Life path. Use it there to help balance your energy while achieving your goals.
---
Additional Stone Info:
* MOHS hardness = 6 – 6.5
* Zodiac stone of: Virgo
* Planet Association: Uranus
* Element: Water