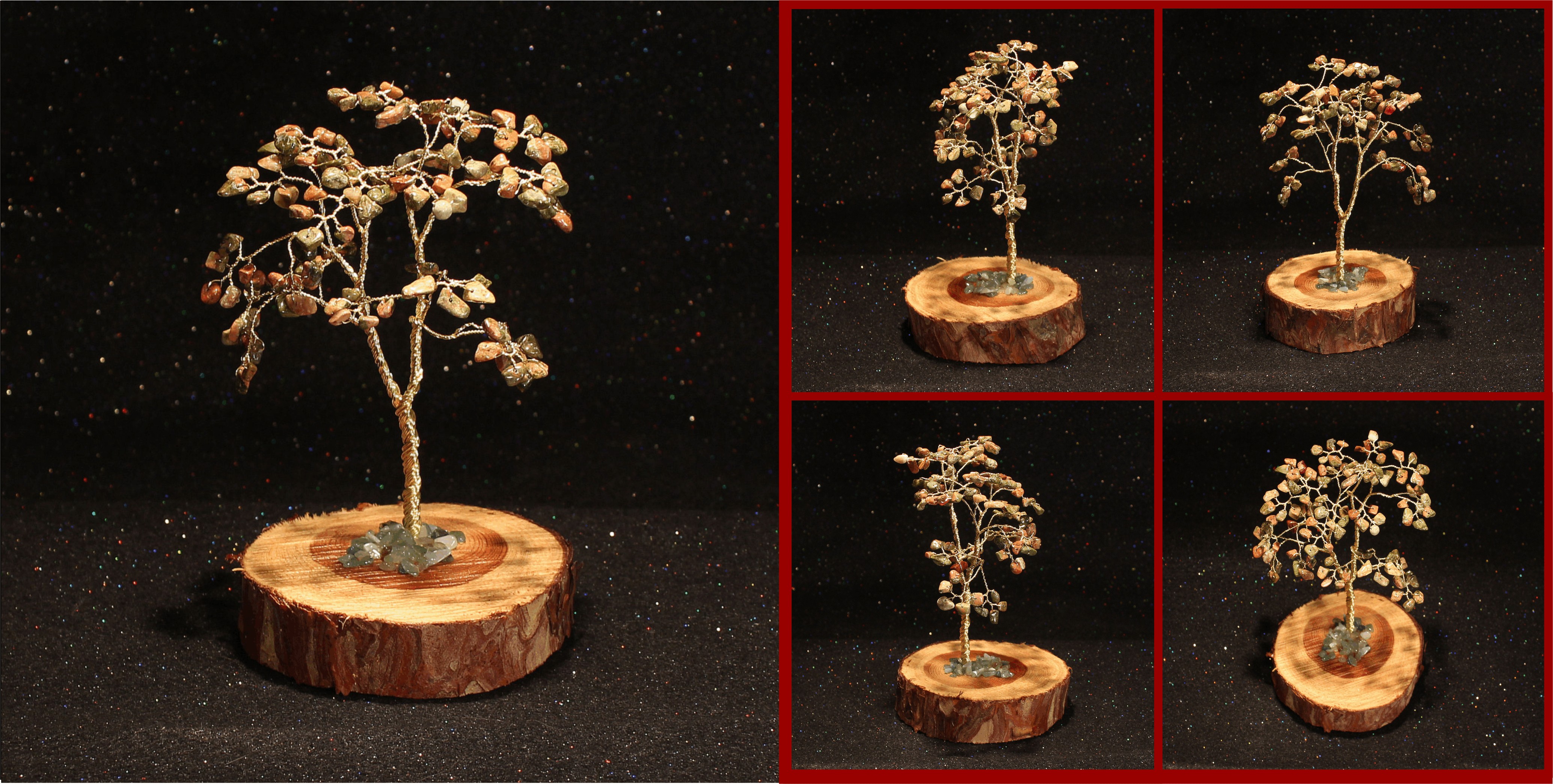 UNAKITE is a stone of vision. It balances emotions with spirituality.
Gemstone: Unakite
Quantity of Gems: 115
Trunk & Branches: created with 24ga Gold Artistic wire
Base: Rough sawn Pine from Northern Wisconsin. It is adorned with Green Quartz "grass".
Approximate Dimensions:
Height: 6.5″
Width: 4.5″
Depth: 4″
Weight: 8 oz
---
Metaphysical Properties of your Gem Tree
(and other interesting stuff)
AIDS IN:
Enables self awareness
Enhances self esteem
Helps envision the "Big Picture"
Releases internalized feelings
UNAKITE has been used as an aid to treat:
Healthy reproductive system
Healthy development of unborn babies
Recovery from trauma
muscle strength
---
CHAKRA: 4th, Heart
---
FENG SHUI……
Unakite is especially beneficial when used in the Center area for Health, the North area for Career and Life path, or the Southwest area for Marriage and Relationships.
---
Additional Stone Info:
* MOHS hardness = 6.5
* Zodiac stone of: Scorpio
* Element: Fire & Water
* Planet: Mars, Venus