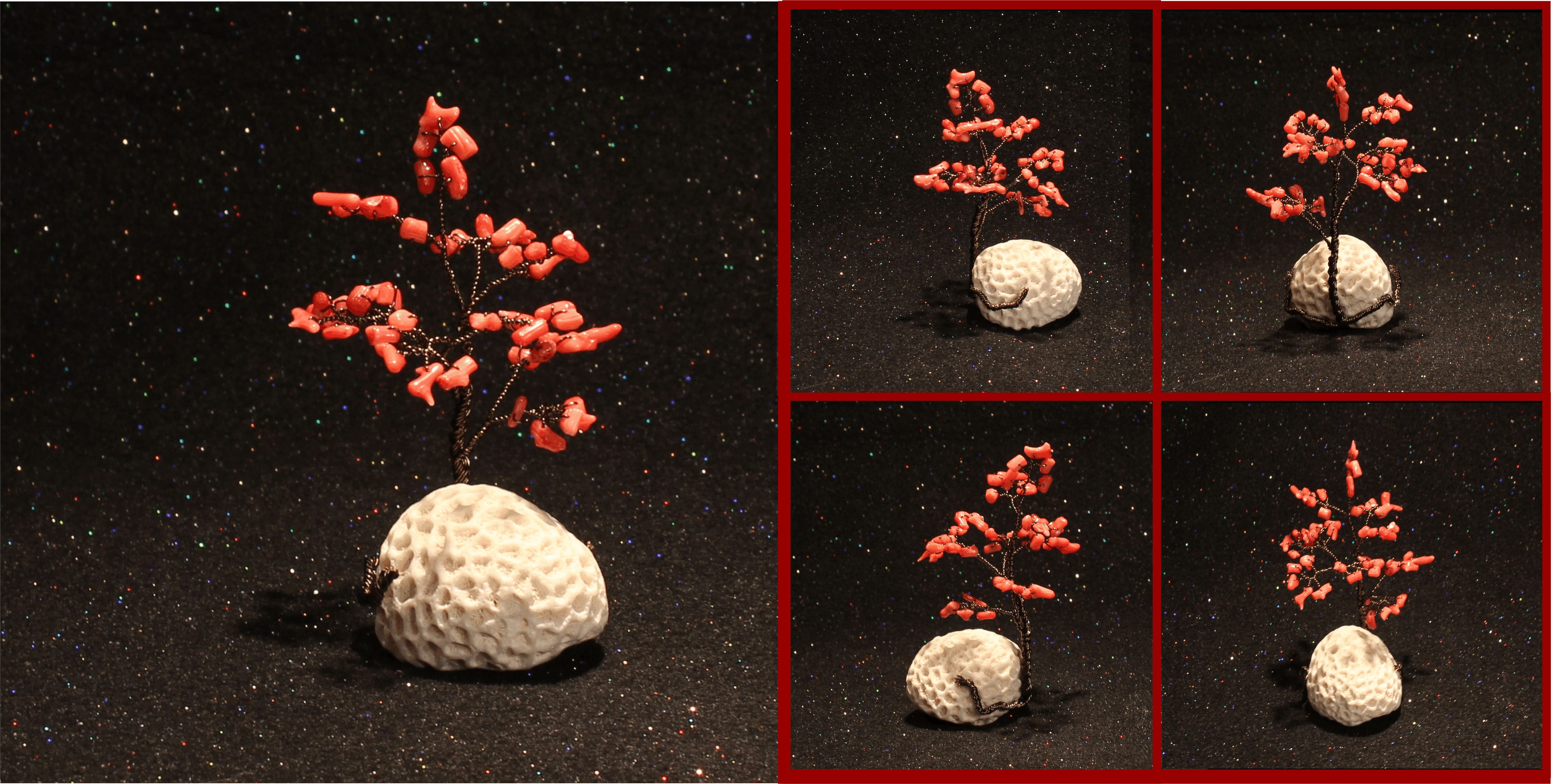 The MINI Gem Trees that I create are smaller versions of my larger ones, yet are packed FULL with at least 50 gemstones in each MINI tree. They are wonderful additions to any collection and fit easily in or on smaller spaces !
PINK CORAL helps strengthen the bonds of love.
Gemstone: Pink Branch Coral
Quantity of Gems: 50
Trunk & Branches: created with 24ga Brown Artistic wire
Base: Coral collected from Little Cayman in the Caribbean
Approximate Dimensions:
Height: 4.25″
Width: 2.24″
Depth: 2.5″
Weight: 3 oz
---
Metaphysical Properties of your Gem Tree
(and other interesting stuff)
AIDS IN:
Increased sensitivity
Compassion
Brings peace to inner self
Accelerates the transfer of knowledge
PINK CORAL has been used as an aid to treat:
Circulatory system
Nourish blood cells
Stimulate tissue regeneration
Strengthen bone structure
---
CHAKRA: 4th, Heart
---
FENG SHUI……
Suitable for placement in any room of your home where you want to create a peaceful and loving atmosphere.
---
Additional Stone Info:
* MOHS hardness = 3
* Calcium Carbonate ~ a stone of organic origin
* Zodiac stone of: Pisces
* Planet Association: Venus
* Element: Water