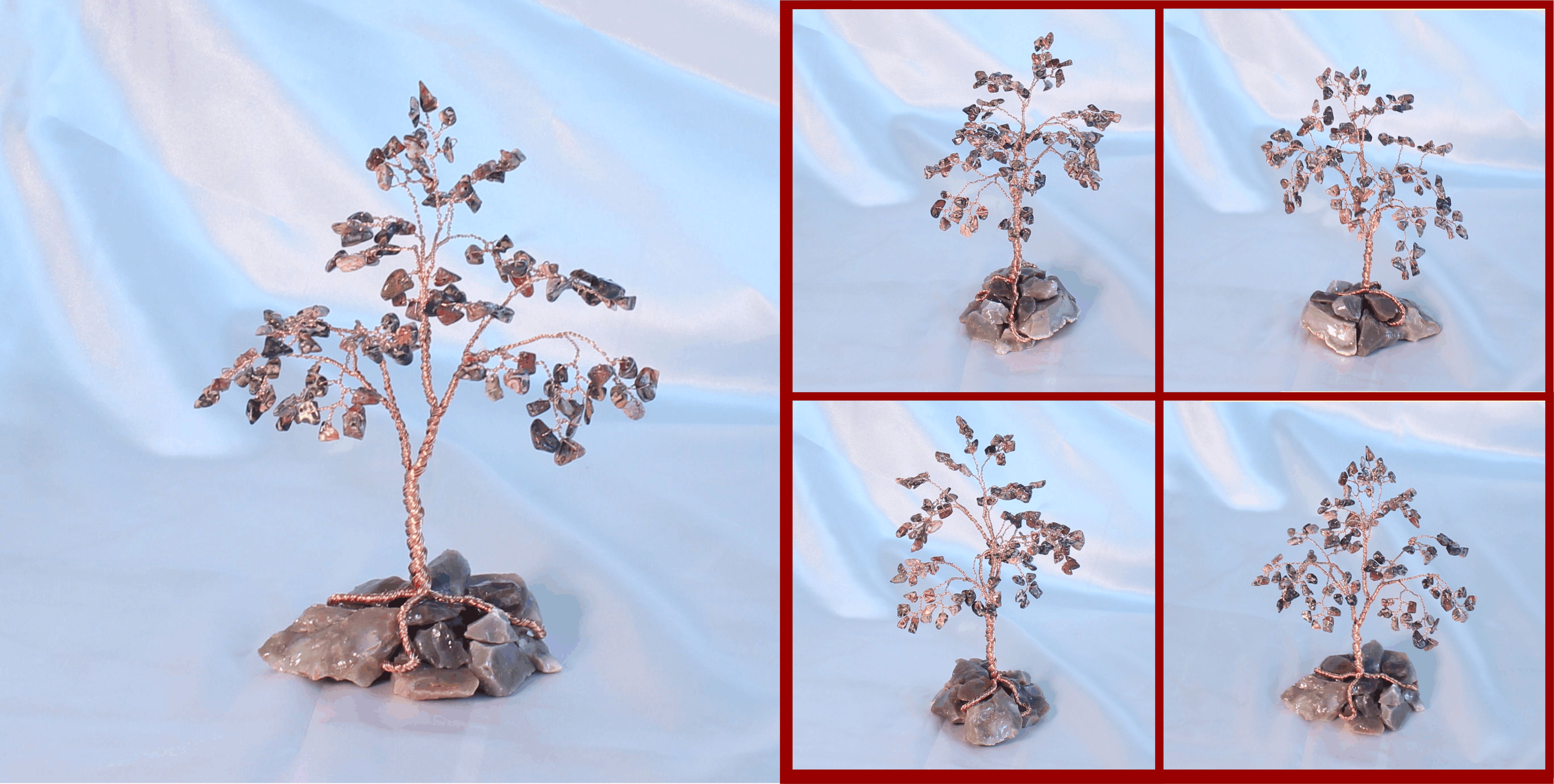 LEOPARDSKIN JASPER helps you connect with the animal kingdom. Like all Jaspers, it is also a very strong stone which creates a stable and secure atmosphere.
Gemstone: Leopardskin Jasper
Quantity of Gems: 115
Trunk & Branches: created with 24ga Copper jewelry wire
Base: A collection of Rootbeer Flint collected from Tarpley, TX.
Approximate Dimensions:
Height: 7″
Width: 6.25″
Depth: 3.75″
Weight: 6.7 oz
---
Metaphysical Properties of your Gem Tree (and other interesting stuff)
AIDS IN:
 Accepting responsibility
Creative visualization
Protects from negativity
LEOPARDSKIN JASPER has been used as an aid to treat:
Eliminates toxins in the body
Decrease body odor
Combat constipation
Beneficial to liver, spleen, and pancreas
---
CHAKRA: 1st, Root
---
FENG SHUI……
Jasper is used in any area of your home or office to help bring change. Place in the center of your space for balance, in the West for children, or in the East for community and family.
---
Additional Stone Info:
* MOHS hardness = 7
* Zodiac stone of: Gemini
* Element: Earth