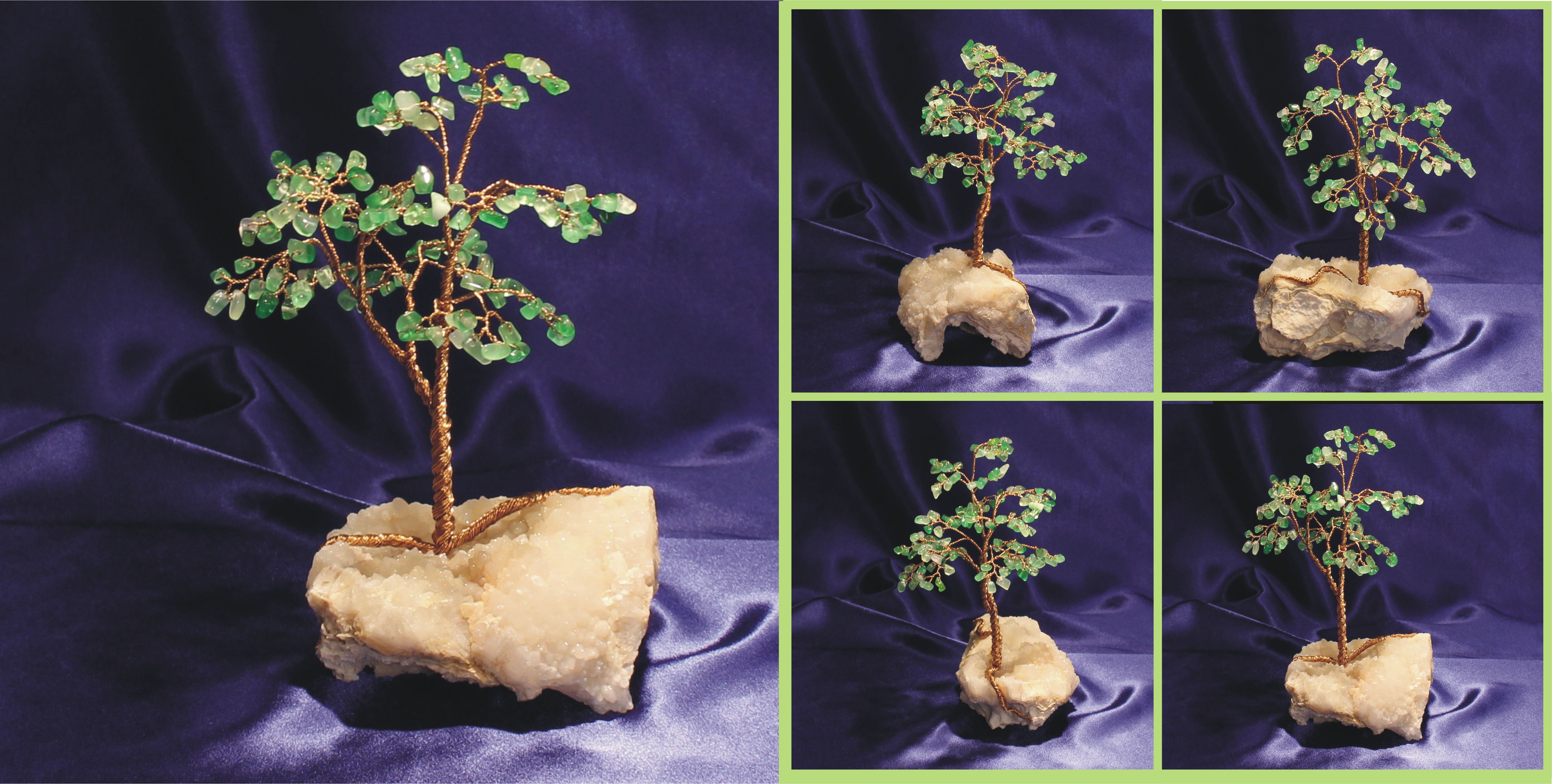 GREEN AGATE corresponds to someone who is compassionate, generous, has good fortune, and a keen sense of justice. It also encourages those traits in others.
Gemstone: Green Agate
Quantity of Gems: 125
Trunk & Branches: created with 24ga Gold Jewelry wire
Base: Druzy Quartz collected from Missouri.
Approximate Dimensions:
Height: 6.75″
Width: 5″
Depth: 4.5″
Weight: 1 lb 1 oz
---
Metaphysical Properties of your Gem Tree
(and other interesting stuff)
AIDS IN:
Enhances mental and emotional flexibility
Improves decision making
Helps to resolve disputes
Encourages compassion
GREEN AGATE has been used as an aid to treat:
Eases colon related complaints
Powerful general healer
Beneficial to heart and lungs
---
CHAKRA: 4th, Heart
---
FENG SHUI……
A powerful healer and grounding stone, the green agate symbolizes wood and will be most beneficial when placed in the East area of your room or home for Family and Friends. It is also well suited for the Northeast area for Self Cultivation and the Northwest area for Prosperity and Success.
---
Additional Stone Info:
* MOHS hardness = 6.5 – 7
* Element: Air
* Planet Association: Venus
* Element: Air, Fire
* A variety of banded chalcedony