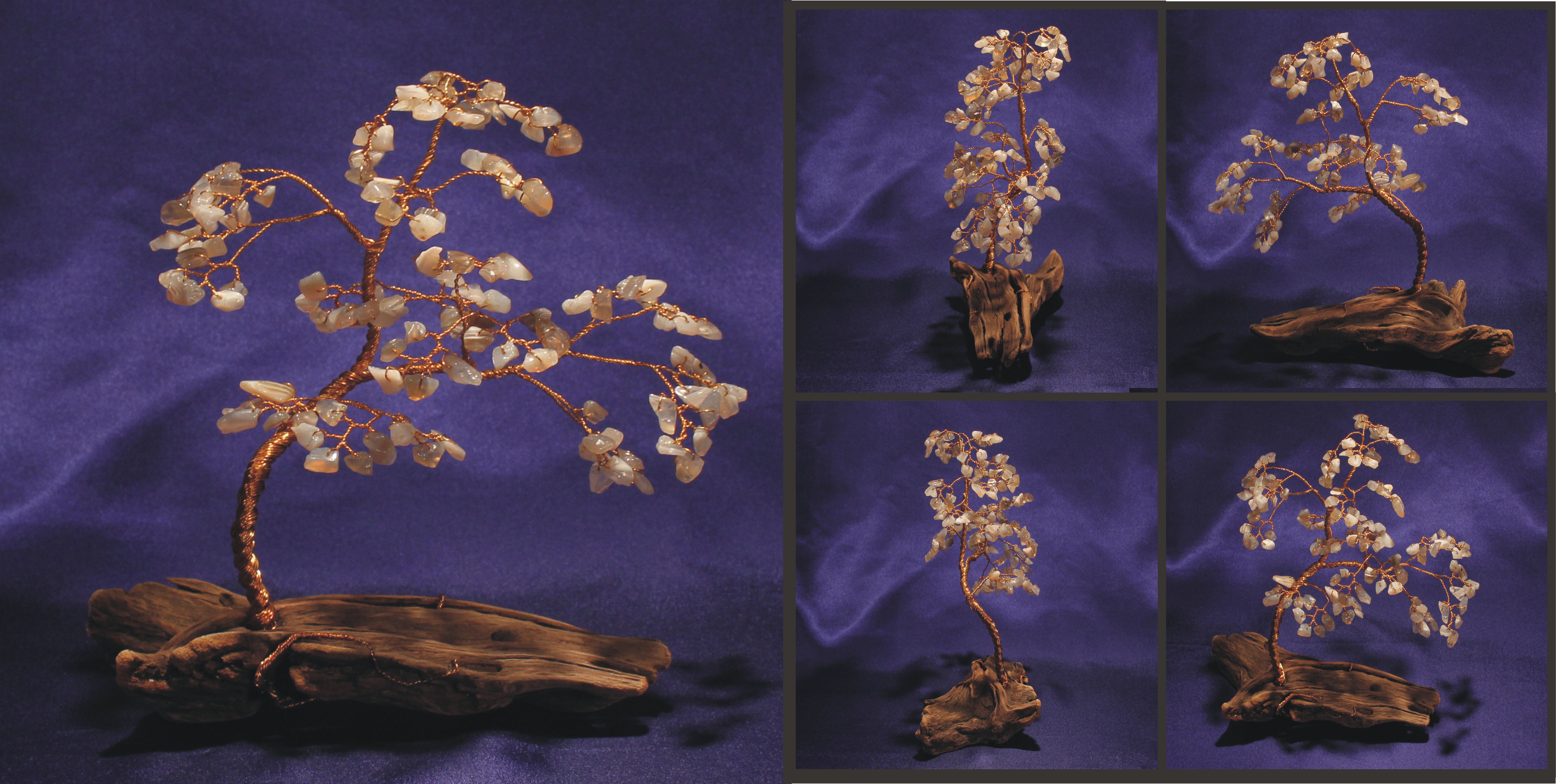 BOTSWANA AGATE is known as the "Sunset Stone" as it retains sunlight and comforts people through dark and lonely nights.
Gemstone: Botswana Agate
Quantity of Gems: 125
Trunk & Branches: created with 24ga Gold Jewelry wire
Base: Natural driftwood collected from California.
Approximate Dimensions:
Height: 7.75″
Width: 6.5″
Depth: 3.5″
Weight: 5.7 oz
---
Metaphysical Properties of your Gem Tree
(and other interesting stuff)
AIDS IN:
Finding like minded friends
Protects the home from fires
Protects from negative energy
Promotes inner stability and maturity
Encourages self confidence
BOTSWANA AGATE has been used as an aid to treat:
Treat depression and stress
Helps rid the body of toxins
Stimulates immune & nervous systems
Heals skin disorders
Guards against sleep walking
Benefits circulatory system and brain
---
CHAKRA: 7th, Crown
---
FENG SHUI……
Dominant grey layers in Botswana Agate utilizes metal energy, the energy of intelligence, healing and creativity.
It is most beneficial when used in the Northwest and West areas of your home or room.
---
Additional Stone Info:
* MOHS hardness = 6 – 7
* Zodiac stone of: Gemini, Scorpio
* Planet Association: Pluto
* Element: Air, Fire
* A variety of banded chalcedony